Application of biological markers for the identification of oil-type pollutants in recent sediments: Alluvial formation of the Danube river, Oil refinery Pančevo
Primjena bioloških markera u identifikaciji zagađivača naftnog tipa u recentnim sedimentima - aluvijalna formacija rijeke Dunav, Rafinerija nafte Pančevo
2002
Authors
Rašović, Aleksandar S.
Jovančićević, Branimir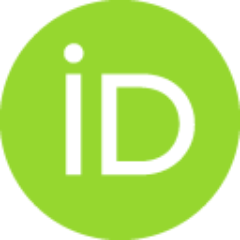 Sladić, Dušan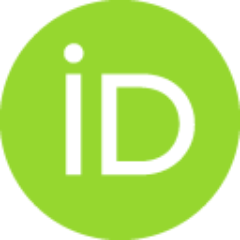 Kljajić, Zoran V.
Scheeder, Georg
Wehner, Hermann
Article (Published version)

Abstract
The purpose of this paper was to examine to which extent the abundance and distribution of certain biological markers may be used for the identification of oil-type pollutants in recent sediments and ground waters. The samples were taken from the area of the Oil Refinery Pančevo (alluvial formation of the Danube River). The organic matter of the investigated samples was isolated using an extraction method with chloroform. The group composition and usual biological markers were analyzed in the obtained extracts. n-Alkanes and acyclic isoprenoids, pristane and phytane were analyzed using gas chromatographie (GC) analysis of saturated hydrocarbons. Polycyclic alkanes of the sterane and terpane type were analyzed using gas chromatography-mass spectrometry (GC-MS), i.e. by analyzing the carbamide non-adduct of the total alkane fraction (Single Ion Monitoring SIM-technique). The obtained results indicate that n-alkanes can be used for the identification of oil-type pollutants (for example, i
...
f the oil-pollutant is biodegraded or present in very low concentrations), and steranes and triterpanes can be used as very reliable indicators of oil-type pollution in recent sediments and ground waters.
Cilj ovog rada bio je da se utvrdi u kolikoj mjeri se obilnosti i raspodjele pojedinih bioloških markera mogu upotrijebiti za identifikaciju zagađivača naftnog tipa u recentnim sedimentima i podzemnim vodama. Ispitivani su uzorci sa lokaliteta Rafinerije nafte Pančevo (aluvijalna formacija rijeke Dunav). Organska supstanca ispitivanih uzoraka izolovana je ekstrakcijom pomoću hloroforma. U dobivenim ekstraktima određen je grupni sastav i analizirani su najpoznatiji biološki markeri. n-Alkani i aciklični izoprenoidni alkani, pristan i fitan, analizirani su gasnohromatografskom (GC) analizom frakcije zasićenih ugljovodonika, a policiklični alkani tipa sterana i triterpana primjenom gasnohromato-grafsko-masenospekrometrijske (GC-MS) analize karbamidnog neadukta ukupnih alkana (Single Ion Monitoring SIM, tehnika), Dobiveni rezultati pokazali su da u slučajevima kada se n-alkani ne mogu upotrijebiti u identifikaciji zagađivača naftnog tipa (na primjer, ukoliko je naftni zagađivač biodegradov
...
an i/ili prisutan u veoma niskim koncentracijama), sterani i triterpani mogu poslužiti kao veoma pouzdani indikatori prisustva ovog zagađivača u recentnim sedimentima i podzemnim vodama.
Keywords:
recent sediments / oil type pollutants / n-alkanes / triterpanes / steranes / recentni sedimenti / zagađenje / n-alkani / triterpani / sterani
Source:
Hemijska industrija, 2002, 56, 1, 17-24