The Stereospecific Ligand Exchange at a Pseudo-Benzylic T-4 Iridium Centre in Planar-Chiral Cycloiridium (eta(6)-Arene)tricarbonylchromium Complexes
Authors
Đukić, Jean-Pierre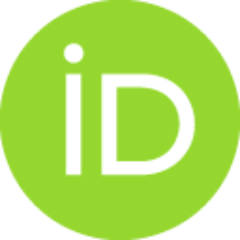 Boulho, Cedric
Sredojević, Dušan N.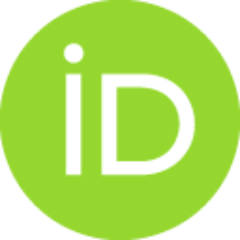 Scheeren, Carla
Zarić, Snežana D.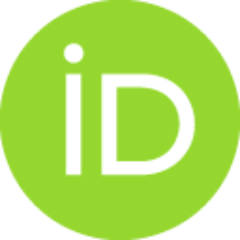 Ricard, Louis
Pfeffer, Michel
Article (Published version)

Abstract
The stereospecificity of ligand exchange at the Ir-III centre of a cycloiridium arenetricarbonylchromium complex has been established experimentally by various analytical methods as well as by X-ray diffraction structural analysis and computational investigations. Two new cases of phenyl and methyl iridium(III) complexes have been prepared by reaction of (S-p*,R-Ir*)- chlorido(2-[(tricarbonyl)(eta(6)-phenylene-kappa C-1)chromium(0)]pyridine-kappa N) (pentamethylcyclopentadienyl)iridium(III) with PhMgBr and MeMgBr. The determining influence of electrostatic repulsion has been established by means of density functional theory at the Becke-Perdew/TZP(ZORA) level by using, among other means, energy partitioning analysis. It is also shown that the Cr(CO)(3) fragment is likely to ease the ionic cleavage of the Ir-Cl bond in chlorido cycloiridium tricarbonylchromium complexes in a way similar to that already established for the solvolysis of benzyl halide complexes, that is, through a direct
...
interaction of the CP centre with the cationic Ir-III centre.
Keywords:
chirality / metallacycles / organometallic compounds / stereoisomerization / stereoselectivity
Source:
Chemistry. A European Journal, 2009, 15, 41, 10830-10842
Publisher:
Wiley-V C H Verlag Gmbh, Weinheim
Projects:
Brazilian-French CAPES-COFECUB [502/05]
Young Investigator grant [ANR-06-JCJC 0086-01]
Ministry of Research of Serbia [CNRS-MSCI 20510]
Centre National de la Recherche Scientifique (CNRS)