The Prospect of Selective Recognition of Nerve Agents with Modular Basket-like Hosts. A Structure-Activity Study of the Entrapment of a Series of Organophosphonates in Aqueous Media
Authors
Ruan, Yian
Taha, Hashem A.
Yoder, Ryan J.
Maslak, Veselin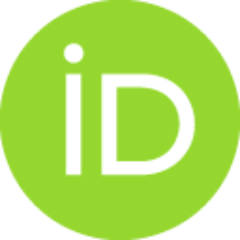 Hadad, Christopher M.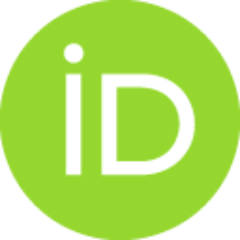 Bađić, Jovica D.
Article (Published version)

Abstract
We designed, prepared, and characterized three cup-shaped cavitands 1-3 for trapping organophosphonates (O=PR(OR')(2), 118-197 A3) whose shape and size correspond to G-type chemical warfare agents (132-186 A(3)). With the assistance of computational (molecular dynamics) and experimental CH NMR spectroscopy) methods, we found that host [1-H-3](3+) orients its protonated histamine residues at the rim outside the cavity, in bulk water. In this unfolded form, the cavitand traps a series of organophosphonates 5-13 (K-app = 87 +/- 1 to 321 +/- 6 M-1 at 298.0 K), thereby placing the P-CH3 functional group in the inner space of the host. A comparison of experimental and computed H-1 NMR chemical shifts of both hosts and guests allowed us to derive structure activity relationships and deduce that, upon the complexation, the more sizable P OR functional groups in guests drive organophosphonates to the northern portion of the basket [1-H-3](3+). This, in turn, causes a displacement of the guest's
...
P-CH3 group and a contraction of the cupshaped scaffold. The proposed induced-fit model of the recognition is important for turning these modular hosts into useful receptors capable of a selective detection/degradation of organophosphorus nerve agents.
Source:
Journal of Physical Chemistry. Part B: Condensed Matter, Materials, Surfaces, Interfaces and Biophys, 2013, 117, 11, 3240-3249
Publisher:
Amer Chemical Soc, Washington
Projects:
Department of Defense, Defense Threat Reduction Agency [HDTRA1-11-1-0042]
National Science Foundation [CHE-1012146]