Synthesis, characterization, and thermal behavior of Cu(II) and Zn(II) complexes with (E)-2-[N-(1-pyridin-2-yl-ethylidene)hydrazino]acetic acid (aphaOH). Crystal structure of [Zn-2(aphaO)(2)Cl-2]
Authors
Filipović, Nenad R.
Borna, Marija
Klisurić, Olivera
Pregelj, Matej
Jagodić, Marko
Anđelković, Katarina K.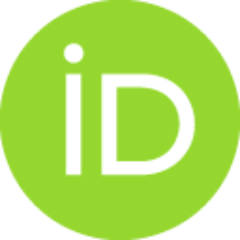 Todorović, Tamara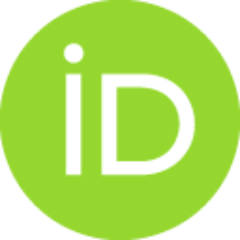 Article (Published version)

Abstract
Copper(II) and zinc(II) complexes with the condensation derivative of 2-acetylpyridine and hydrolyzed ethyl hydrazinoacetate were synthesized in a one pot reaction. Crystal structure of the zinc(II) complex was determined by single-crystal X-ray diffraction. In this binuclear complex, the ligand is coordinated via pyridine and imine nitrogen, while carboxylate oxygen is a bridge between metal centers. The fifth coordination site is occupied by a chloride, giving a distorted square pyramidal geometry around each zinc(II). The molecular structure of the copper(II) complex was determined from elemental analysis, infrared and electron paramagnetic resonance spectroscopy, molar conductivity, mass spectrometry, and measurements of the magnetic moment. Thermal behavior of both complexes was studied by thermogravimetric analysis coupled with mass spectrometer.
Keywords:
Copper(II) / Zinc(II) / X-ray analysis / EPR spectroscopy / Thermogravimetric analysis
Source:
Journal of Coordination Chemistry, 2013, 66, 9, 1549-1560
Publisher:
Taylor & Francis Ltd, Abingdon
Funding / projects: