Inhibitory effect of thyme and cinnamon essential oils on Aspergillus flavus: Optimization and activity prediction model development
Authors
Rajković, Katarina M.
Pekmezović, Marina
Barac, Aleksandra
Nikodinović-Runić, Jasmina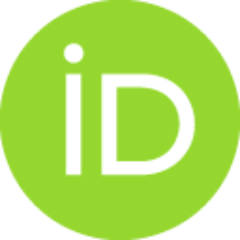 Arsenijević, Valentina Arsic
Article (Published version)

Abstract
Antifungal effect of individual thyme (Thymus vulgaris L) and cinnamon (Cinnamomum cassia L.) essential oils (EOs) and mixture of thereof on Aspergillus flavus spores was investigated. In order to optimize the process variables (time of action, concentration of individual or mixture EOs and their mass ratio) for the antifungal effect of EO mixture, two models were developed: the response surface methodology (RSM) and artificial neural network (ANN) combined with genetic algorithm (GA). In RSM model, three factors were involved in Box-Behnken design that was applied for the experiment. Based on the mean relative percent deviation (MRPD), both models provided a good quality prediction for the antifungal effect in terms of all three process variables. RSM and ANN-GA techniques predicted the 0.5% as an optimum percentage concentration of EO mixture in EOs mass ratio T. vulgaris:C. cassia 1:1, ensuring the highest antifungal effect of 95.8% and 96.4% after 65 min. Both models were found use
...
ful for the optimization of the antifungal effect in vitro. ANN-GA was found more accurate in comparison to RSM due to its lower value of MRPD. Therefore, ANN-GA can be generally used for optimization and prediction of antimicrobial effects of 605 and their mixtures.
Keywords:
Artificial neural network (ANN) / Aspergillus jiavus / Cinnamomum cassia / Response surface methodology (RSM) / Thymus vulgaris
Source:
Industrial Crops and Products, 2015, 65, 7-13
Publisher:
Elsevier Science Bv, Amsterdam
Projects: