Antifungal and antioxidant activity of Mentha longifolia (L.) Hudson (Lamiaceae) essential oil
Antifungalna i antioksidativna aktivnost etarskog ulja Mentha longifolia (L.) Huds. (Lamiaceae)
Authors
Džamić, Ana M.
Soković, Marina D.
Ristić, Mihailo S.
Novaković, Miroslav M.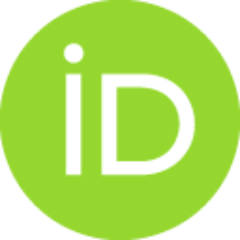 Grujić-Jovanović, Slavica
Tešević, Vele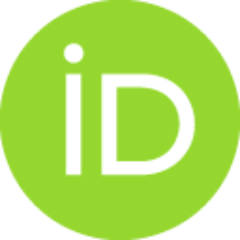 Marin, Petar D.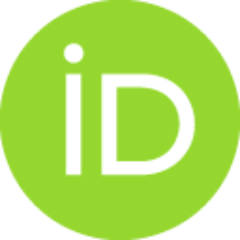 Article (Published version)

Abstract
The present study describes the antifungal and antioxidant activity of Mentha longifolia (L.) Hudson essential oil. This plant is native to Europe, Central Asia and Australia. It is used as carminative, stomachic and stimulant and also in aromatherapy. The essential oil profile was determined by GC and GC-MS. The main compounds in the oil were trans-dihydrocarvone (23.64%), piperitone (17.33%) and cis-dihydrocarvone (15.68%). Minimum inhibitory concentrations (MIC) and minimum fungicidal concentrations (MFC) were recorded using the microdilution method. Commercial antimicotic bifonazol was used as a control. The concentration of 10 μl/ml showed fungicidal activity against Aspergillus and Fusarium species, Penicillium funiculosum and Trichoderma viride. Concentration of 5 μl/ml was efficient against Trichophyton menthagrophytes and yeast Candida albicans. The most sensitive micromycetes were Cladosporium fulvum, C. cladosporium cladosporioides and Penicillium ochrochloron where concentr
...
ation of 2.5 μl/ml was lethal. The antioxidant activity of essential oil was evaluated by means of the 2,2-diphenyl-1-picrylhydrazil (DPPH) radical scavenging method. The essential oil of M. longifolia was able to reduce DPPH radicals into the DPPH-H form, and this activity was dose-dependent. The oil exhibited significant potential for antioxidant activity, and reduced DPPH to 50% (IC50=0,659 ml/ml of solution). .
U radu je ispitivano potencijalno delovanje etarskog ulja Mentha longifolia (L.) Huds. kao antifungalnog i antioksidativnog agensa. Vrsta M. longifolia je samonikla u Evropi, Centralnoj Aziji i Australiji. Koristi se kao karminativ, stomahik i stimulant u aromaterapiji. Kompozicija etarskog ulja je određivana korišćenjem gasne hromatografi je (GH) i gasne hromatografije sa masenom spektroskopijom (GH-MS). Dominantne komponente u ispitivanom etarskom ulju su: trans-dihidrokarvon (23.64%), piperiton (17.33%) i cis-dihidrokarvon (15.68%). Antifungalna aktivnost je ispitivana metodom mikrodilucije i određivane su minimalne inhibitorne i fungicidne koncentracije ulja i komercijalnog fungicida bifonazola. Etarsko ulje je pokazalo fungicidno dejstvo pri koncentraciji 10 μl/ml za gljive iz rodova Aspergillus i Fusarium kao i za vrste Penicillium funiculosum i Trichoderma viride. Najosetljivije su mikromicete Cladosporium fulvum, C. cladosporioides i Penicillium ochrochloron, za koje je letalna
...
koncentracija 2.5 μl/ml. Antioksidativna aktivnost je rađena korišćenjem DPPH kao hvatača slobodnih radikala. Etarsko ulje M. longifolia je pokazalo sposobnost redukcije DPPH radikala u DPPH-H formu. Antifungalna aktivnost je predstavljena redukcijom DPPH na 50% (IC50=0,659 ml/ml rastvora).
Keywords:
Mentha longifolia / essential oil / antifungal / antioxidant activity / DPPH / Mentha longifolia / etarsko ulje / antifungalna aktivnost / antioksidativna aktivnost / DPPH
Source:
Botanica Serbica, 2010, 34, 1, 57-61