Synthesis, thermal analysis, and spectroscopic and structural characterizations of tetranuclear nickel(II) cubane-type clusters with 2-hydroxybenzaldehydes or 2-hydroxyphenones
Authors
Zianna, Ariadni
Šumar-Ristović, Maja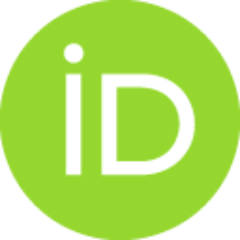 Hatzidimitriou, Antonis
Papadopoulos, Christos D.
Lalia-Kantouri, Maria
Article (Published version)

Abstract
In this study, three novel tetranuclear nickel(II) cubane-type clusters with the general formula [Ni-4(L)(4)(mu(3)-CH3O)(4)(CH3OH)(4)] [L: the anion of 5-methyl-2-hydroxybenzaldehyde (1), 2-hydroxypropiophenone (2), and 2-hydroxybenzophenone (3)] were synthesized and characterized by single-crystal X-ray diffraction analysis. The crystal structure of each compound contains a tetranuclear cubane core [Ni4O4] based on an approximately cubic array of altering nickel and oxygen atoms with intracluster metal-metal separations of 3.04-3.14 . Each Ni(II) atom is surrounded by two oxygen atoms from the ligand (L) and by the mu(3)-CH3O oxygen atom that bridges three Ni atoms of the cubane core. The coordination sphere of Ni is completed with one methanol molecule and making six-coordinate with a distorted octahedral geometry. These complexes were characterized also by spectroscopy (IR and UV-Vis). Simultaneous TG/DTG-DTA techniques were used to analyze their thermal behavior under inert atmosph
...
ere, with particular attention to determine their thermal degradation pathways, which was found to be a multi-step decomposition accompanied by the release of the ligand molecules. Finally, the kinetic analysis of the decomposition processes was performed for the first step of complex (3), since only this verifies the requirement of applying an isoconversional method like Kissinger-Akahira-Sunose (KAS). For this step, we found the average value E (a) = 107.8 +/- A 4.5 kJ mol(-1).
Keywords:
Nickel(II) cubane-type clusters / Crystal structure / 2-Hydroxybenzaldehydes / 2-Hydroxyphenones / TG/DTG-DTA / Kinetics
Source:
Journal of Thermal Analysis and Calorimetry, 2014, 118, 3, 1431-1440