Work-oriented education and changes in chemistry teaching
Usmereno obrazovanje i promene u nastavi hemije
Authors
Bojović, Snežana D.
Trivić, Dragica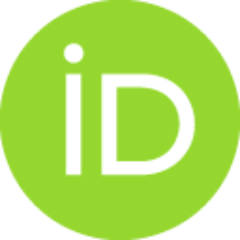 Article (Published version)

Abstract
After WWII there were many changes in secondary education and a number of major reforms were undertaken. For all of them it is characteristic that they were based on the ideological choices of the Communist Party. In accordance with the conclusions of the X Communist Party Congress, in the education reform of the 1970s, secondary grammar school was replaced by a form of school that had a task to supply the entire population of secondary school students with an equal and higher level of secondary education by introducing the so called 'common basis' in the first two-year phase and preparing students for work in the second phase. The work-oriented reform changed the education system radically, affected ail the curricula chemistry included. Once implemented contents are hard to get rid of and replaced later, which happened to chemistry syllabi and textbooks, too. Despite all the critiques regarding too voluminous and abstract programs almost all the contents introduced in 1977 can be foun
...
d in current chemistry syllabi today.
Posle Drugog svetskog rata izvršen je u Srbiji veliki broj promena u srednjem obrazovanju i nekoliko većih reformi. Za sve izmene u obrazovanju karakteristično je da su se temeljile na idejnim opredeljenjima Saveza komunista. Reformom iz sedamdesetih godina, izvršenom na osnovu zaključaka 10. Kongresa SKJ, ukinuta je gimnazija i formirana je jedinstvena srednja škola koja je imala zadatak da celokupnoj populaciji srednjoškolaca obezbedi viši nivo srednjeg obrazovanja kroz, tzv., zajedničku osnovu, a zatim, kroz drugu fazu, da ih osposobi za rad. Reforma kojom je uvedeno usmereno obrazovanje radikalno je izmenila dotadašnji sistem obrazovanja, što se odrazilo na sve programe prirodnih nauka, a naročito na nastavu hemije. Jednom uvedeni sadržaji u nastavu, teško se kasnije izbacuju ili zamenjuju drugim, što se desilo i sa programima i udžbenicima iz hemije. I pored kritike usmerenog obrazovanja, koja se odnosila na obimne i apstraktne programe, skoro sve ono što je uvedeno u nastavu 1977
...
. godine ostalo je u programima do danas.
Keywords:
chemistry teaching / secondary school / work oriented education / curricula and syllabi / nastava hemije / srednja škola / usmereno obrazovanje / nastavni planovi i programi
Source:
Nastava i vaspitanje, 2005, 54, 1, 47-64