Solvent, structural, quantum chemical study and antioxidative activity of symmetrical 1-methyl-2,6-bis[2-(substituted phenyl)ethenyl]pyridinium iodides
Authors
Milošević, Milena D.
Prlainović, Nevena Z.
Milčić, Miloš K.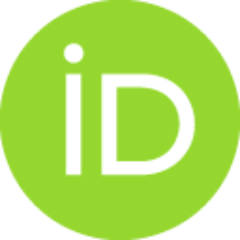 Nikolić, Vesna
Božić, Aleksandra R.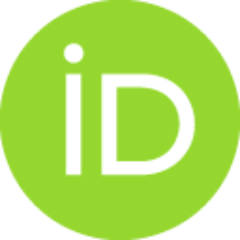 Bigović, Miljan
Marinković, Aleksandar
Article (Published version)

Abstract
15 symmetric 1-methyl-2,6-bis[2-(substituted phenyl)ethenyl]pyridinium iodides were synthesized in this work. Their structures were characterized using IR, H-1 and C-13 NMR, and UV-Vis spectroscopy. DFT calculations indicated that s-trans/s-trans conformation prevail in all compounds. The effects of specific and non-specific solvent-solute interactions on the UV-Vis absorption maxima shifts were evaluated using linear solvation-free energy relationships (LSER), i.e., Kamlet-Taft and Catalan models. A linear free energy relationship (LFER) in the form of single substituent parameter equations (SSP) was used to postulate quantitative structure-property relations of substituent effect on NMR data. TD-DFT results showed dependence of electronic transition on the substituent effects. The push-pull character of these compounds was analyzed by differences in C-13 chemical shift of the ethylenic double bond in 2- and 6-positions of cross-conjugated with pyridinum central ring. Also, the quotie
...
nt of the occupations for the bonding pi and anti-bonding pi* orbitals of this bond was considered. Good correlations of the selected parameter between double bond lengths with pi*/pi and C-13 chemical shift differences of the bridging group proved them to be adequate descriptor of push-pull character. Synthesized compounds were screened for the antioxidant activity, using 1,1-diphenyl-2-picrylhydrazyl (DPPH) and 2,2'-azino-bis(3-ethylbenzothiazoline-6-sulfonic acid) (ABTS) radical methods, and results demonstrated moderate antioxidant potential.
Keywords:
Solvatochromism / Kamlet-Taft / Catalan / Antioxidant activity
Source:
Journal of the Iranian Chemical Society, 2018, 15, 11, 2483-2501
Funding / projects: