Transition-metal complexes with hydrazides and hydrazones .7. Dioxomolybdenum(VI) complexes of salicylaldehyde p-hydroxybenzoylhydrazone and their thermal stability
Authors
Ivanović, I.
Anđelković, Katarina K.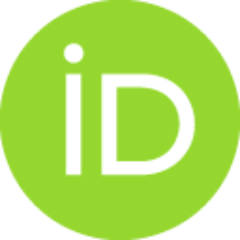 Leovac, Vukadin M.
Klisarov, L
Lazarevic, M
Minić, Dragica M.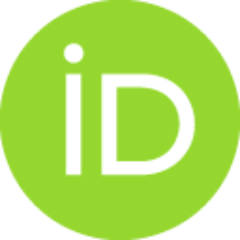 Article (Published version)

Abstract
Several new complexes of dioxomolybdenum(VI) of the general formula [MoO2(L)S], where L is the dianion of salicylaldehyde p-hydroxybenzoylhydrazone and S denotes H2O, MeOH, py, PPh(3), DMSO or DMF, were synthesized and characterized by elemental analysis, electronic UV-VIS and IR spectra, thermal analysis, molar conductivity and magnetic susceptibility measurements. Salicylaldehyde p-hydroxybenzoylhydrazone participates in the coordination as a tridentate ligand with the ONO set of donor atoms. The complexes contain a cis-MoO2 group and are of octahedral geometry. Complexes of the MoO(2)L type were also prepared by synthesis in CHCl3 solution and by isothermal heating of[MoO2(L)S] complexes. The MoO(2)L complex synthesized in CHCl3 solution has most probably a pentacoordinated structure while the complex obtained by isothermal heating of [MoO2(L)S] has a polymeric hexacoordinated structure.
Keywords:
complexes
Source:
Journal of Thermal Analysis, 1996, 46, 6, 1741-1750
Publisher:
John Wiley & Sons Ltd, W Sussex