Synthesis, characterisation and cytotoxic activity of organoruthenium(II)-halido complexes with 1H-benzimidazole-2-carboxylic acid
Authors
Pantić, Darko N.
Aranđelović, Sandra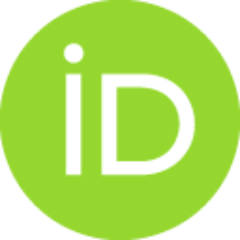 Radulović, Siniša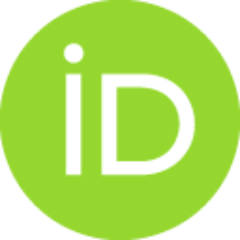 Roller, Alexander
Arion, Vladimir B.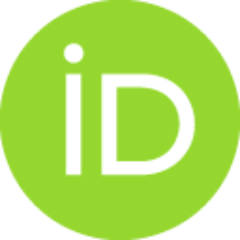 Grgurić-Šipka, Sanja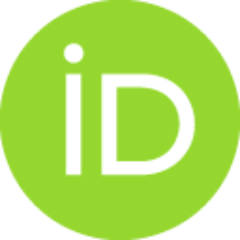 Article (Published version)

Abstract
Three new ruthenium(II)-earene halido complexes of general formula [(eta(6-)p-cymene)RuX(L)] (C1-C3) were synthesised by reaction of [(eta(6)-p-cymene)RuX2](2) (X- = Cl-, Br-, I-) with 1H-benzimidazole-2-carboxylic acid (HL) in ethanol. The complexes were characterised by elemental analysis, mass spectrometry, IR, H-1 and C-13 NMR spectroscopy. The 1H-benzimidazole-2-carboxylate was found to act as a bidentate N,-Oechelating ligand. Single-crystal X-ray diffraction analysis confirmed the "piano-stool" geometry of C3. The cytotoxic activity of the ligand precursor and ruthenium complexes was tested in human cancer cell lines: cervical carcinoma (HeLa), breast carcinoma (MDA-MB-231), myelogenous leukemia (K562) as well as in one normal human fetal lung fibroblast cell line (MRC-5), by MTT assay. The results show that ruthenium(II)-arene complexes possess enhanced cytotoxicity when compared to that of HL. The latter was devoid of activity in the range of concentrations up to 300 mu M. Com
...
plex C3, carrying an iodido leaving ligand, exhibited moderate, but selective cytotoxicity toward HeLa, MDA-MB-231 and K562 cell lines, with IC50 values: 73.7, 60.9 and 53.9 mu M, respectively, being less toxic against MRC-5 cells (IC50 - 175.9 mu M). Complexes C1 and C2 showed moderate to low cytotoxicity in HeLa and K562 cells. (C) 2016 Elsevier B.V. All rights reserved.
Keywords:
Ruthenium(II)-arene / p-cymene / 1H-benzimidazole-2-carboxylic acid / Cytotoxic activity
Source:
Journal of Organometallic Chemistry, 2016, 819, 61-68
Publisher:
Elsevier Science Sa, Lausanne
Funding / projects: