Composition and seasonal variability of Phlomis fruticosa L. essential oils
Kompozicija i sezonska varijabilnost etarskog ulja Phlomis fruticosa L.
Authors
Soković, Marina D.
Marin, Petar D.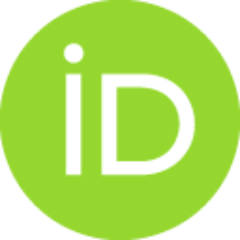 Vajs, Vlatka
Miiosavljević, S.
Đoković, D.
Tešević, Vele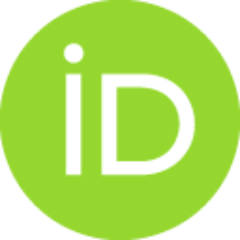 Janaćković, Peđa T.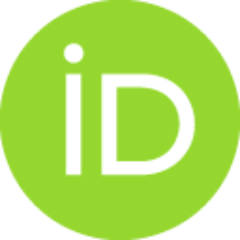 Article (Published version)

Abstract
The essential oil from the leaves of Phlomis fruticosa L. (Lamiaceae) was prepared by hydrodistillation. Plants were collected every three months during the period January - October, 1997. Eighteen components contained in essential oil were identified by GC-MS analysis. The main components were α-pinene, 1,8-cineole and β-caryophyllene. The results indicate seasonal differences in oil composition, especially in concentrations of two dominant components, α-pinene and 1,8-cineole. .
Biljni materijal je sakupljan tokom 1997. godine u Baru (Voluvica). Crna Gora. Etarsko ulje je izolovano metodom hidrodestilacije, nakon čega su gasnom hromatografijom i masenom spektrometrijom identifikovane pojedinačne komponente. Identifikovano je 18 komponenti. Glavne komponente etarskog ulja su α-pinen, 1.8-cineol i β-kariofilen. Monoterpenski ugljovodonici prisutni su sa 7.9-63.7%. seskviterpenski ugljovodonici sa 2.4-9.8%, oksidovani monoterpeni sa 2.6-13.8% i oksidovani ugljovodonici sa 0.4-15.9%. U etarskom ulju ispitivane vrste najzastupljeniji su monoterpenski ugljovodonici. Rezultati ukazuju na sezonsku varijabilnost prinosa i sastava etarskog ulja. Prinos etarskog ulja u periodu od avgusta do januara je 0.04%, dok je u periodu od maja do avgusta 0.06%. Primećene su značajne razlike u zastupljenosti dominantnih komponenti sa sezonskim promenama, α-pinen i 1.8-cineol najzastupljeniji su u julu, dok je β-kariofilen u tom periodu prisutan sa najmanjim procentom. Rezultati ukaz
...
uju da sezonske promene mogu bitno uticati na karakteristike etarskog ulja. Praćenje sezonske varijabilnosti etarskog ulja može biti od velike važnosti prilikom korišćenja lekovitih i aromatičnih biljaka u farmaciji i medicini. .
Source:
Archives of biological sciences, 2000, 52, 3, 165-168