The production of the liqueur of unripe walnuts with different maturity levels and its antioxidant activity
Proizvodnja likera od plodova mladog oraha (Juglans regia L.) različitog stepena zrelosti i njegova antioksidativna aktivnost
Authors
Veličković, Milovan
Nikićević, Ninoslav
Vulić, Todor
Tešević, Vele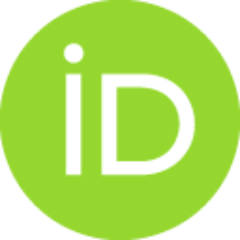 Oparnica, Čedo
Radivojević, Dragan
Đorđević, Boban
Vučković, Ivan M.
Article (Published version)

Abstract
Liqueurs made of green, unripe walnuts, harvested in two terms, had no significantly different sensory characteristics, but had significantly different levels of the antioxidant activity. The antioxidant activity of liqueurs made of earlier harvested walnut fruits that weighted 2.0-3.0g was significantly higher than the antioxidant activity of liqueurs made of walnut fruits harvested in the later term that weighted over 5.0g. .
U radu je analiziran uticaj termina berbe zelenog oraha na senzorične karakteristike i antioksidativnu aktivnost od njih proizvedenih likera. Berba zelenih plodova tri sorte oraha obavljena je u dva termina: kada su prosečne mase plodova bile između 2,0 i 3,0 grama, i kada su prosečne mase plodova svih sorti bile preko 5,0 grama. Rezultati analiza su pokazali da termini berbe zelenog oraha ne utiču značajno na senzorične karakteristike likera, ali da bitno određuju nivo antioksidativne aktivnosti ovog pića. Antioksidativna aktivnost likera proizvedenih od ranije branih plodova je značajno veća od antioksidativne aktivnosti likera poznije branih oraha. .
Keywords:
antioksidativna aktivnost / liker od oraha / senzorske karakteristike / termin berbe
Source:
Journal of Scientific Agricultural Research, 2007, 68, 1, 31-38