Ispitivanje ramnolipida dobijenih pomoću sojeva Pseudomonas aeruginosa izolovanih iz sredina zagađenih naftom i naftnim derivatima
Study of rhamnolipid biosurfactant from strains of Pdeudomonas aeruginosa originated from environments contaminated with petroleum and petroleum derivates
Authors
Rikalović, Milena G.
Contributors
Vrvić, Miroslav M.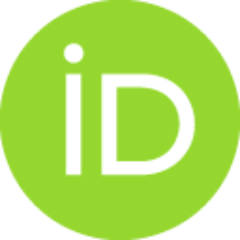 Karadžić, Ivanka M.
Vrvić, Miroslav M.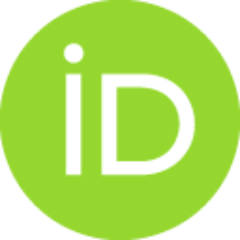 Karadžić, Ivanka M.
Mandić, Ljuba M.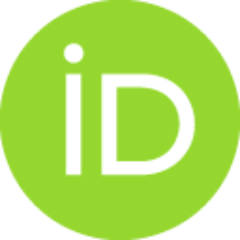 Doctoral thesis (Published version)

Abstract
Cilj ove studije je bio da se ispita proizvodnja ramnolipida dobijenih pomoćupet sojeva Pseudomonas aeruginosa, izolovanih iz sredina bogatihugljovodonicima (zemljišta zagađenog naftom i naftnim derivatima iindustrijskog otpada – mineralnog ulja za sečenje metala). Prvi deo istraživanjaje bila optimizacija proizvodnje ramnolipida pomoću soja P. aeruginosa NCAIM(P) B 001380, producenta nekoliko mikrobioloških metabolita koji imajupotencijal za industrijsku primenu. Podloge sa različitim sastavom (izvorugljenika i azota) su testirane kako bi se poboljšala produkciju ramnolipida.Phosphate-limited proteose peptone-ammonium salt (PPAS) podloga sasuncokretovim uljem, kao izvorom ugljenika, i amonijum hloridom i peptonom,kao izvorom azota, značajno je povećala proizvodnju ramnolipida od 0,15 naosnovnoj PPAS (C/N odnos 4,0), na 3,00 g/l, na optimizovanoj PPAS podlozi(C/N odnos 7,7). U nastavku je primenjena statistička analiza Response SurfaceMethodology za testiranje efekata tri faktora: temp
...
erature, koncentracije izvoraugljenika i azota (v/v) u optimizovanoj PPAS podlozi, na proizvodnjuramnolipida. Utvrđeno je da ekološki izolati P. aeruginosa imaju značajanpotencijal za poboljšavanje produkcije ramnolipida na različitim tipovimasupstrata, uključujući ekonomične, obnovljive izvore kao što su suncokretovoulje iz friteze i otpadne frakcije tokom rafinisanja suncokretovog ulja. MSanalize su pokazale da su izolovani ramnolipidni biosurfaktanti smeše monoramno-mono-lipidnih, mono-ramno-di-lipidnih- i di-ramno-di-lipidnihjedinjenja. "High througout skrining" ramnolipidnih smeša dobijenih pomoćurazličitih sojeva P. aeruginosa (NCAIM (P) B 001380, D1, D2, D3, 67) ireferentnog kliničkog soja ATCC 27853 na optimizovanoj podlozi urađen jepomoću MALDI-TOF analize. Razlike između ramnolipidnih profila koje suspecifične za soj su ukazale na mogućnost da se definiše ramnolipid"fingerprint" analiziranih izolata P. aeruginosa. Detaljna komparativna analizaramnolipida je urađena kako bi se video efekat uslova kultivacije na soj - specifični "fingerprint"ramnolipida. Ramnolipidi su praćeni pomoću HPLC-ESIMS, što je omogućilo brzu i pouzdanu identifikacije i kvantifikaciju prisutnihstruktura. Najveća koncentracija ukupnih ramnolipida od 3,33 g/l dobijena je za soj P. aeruginosa 67, koji je izolovan iz zemljišta zagađenog naftom i sojeve D1(1,73 g/l) i D2 (1,70 g/l), iz prirodnog mikrobnog konzorcijumima poreklom izzemljišta zagađenog mazutom, gajenih na suncokretovom ulju, kao izvoruugljenika...
The aim of present study was to investigate the production of rhamnolipidbiosurfactant produced by five strains of Pseudomonas aeruginosa originatedfrom hydrocarbon rich environments (soil polluted with petroleum andpetroleum derivates and industrial waste - mineral mettal cutting oil). The firstpart of the study was optimization of production of rhamnolipids by strain P.aeruginosa NCAIM (P) B 001380, a producer of several microbial methaboliteswith potential industrial application. With regard to carbon and nitrogen sourceseveral media were tested to enhance production of rhamnolipids. Phosphatelimitedproteose peptone-ammonium salt (PPAS) medium supplemented withsunflower oil as a source of carbon and mineral ammonium chloride andpeptone as a nitrogen source greatly improved rhamnolipid production, from0.15 on basic PPAS (C/N ratio 4.0), to 3.00 g/l, on optimized PPAS medium(C/N ratio 7.7). Further, the effect of three factors: temperature, concentrationof carbon and nitrogen source i
...
n optimized PPAS medium on rhamnolipidproduction was analyzed by Response Surface Methodology. It was found thatthe environmental isolates of P. aeruginosa had a significant potential forimproved production of rhamnolipids on different types of substrates,including cheap, renewable sources like sunflower oil from deep fryer andsunflower oil mill effluent. MS analysis indicated that rhamnolipid preparationswere mixtures of mono-rhamno-mono-lipidic, mono-rhamno-di-lipidic- and dirhamno-di-lipidic congeners. High througout screening of rhamnolipidmixtures produced by different environmental P. aeruginosa strains (NCAIM (P)B 001380, D1, D2, D3, 67) and referent clinical strain ATCC 27853 on optimisedmedium was performed by MALDI-TOF analysis. Observed differencesbetween rhamnolipid profiles indicated a possibility to define rhamnolipidfingerprint of analyzed P. aeruginosa strains. Detailed comparative analysis ofrhamnolipids from environmental isolates of P. aeruginosa was undertaken toevaluate strain specific rhamnolipid fingerprints obtained on different growth conditions...
Keywords:
Pseudomonas aeruginosa / environmental strain / rhamnolipids / comparative analysis / surface activity / mass spectometry / biosorption of heavy metals / renewable carbon source / Pseudomonas aeruginosa / ekološki izolati / ramnolipidi / obnovljivi izvoriugljenika / komparativna analiza / površinska aktivnost / masena spektrometrija / biosorpcija teških metala
Source:
Универзитет у Београду, 2013
Publisher:
Универзитет у Београду, Хемијски факултет