Anelacije heterocikličnih jedinjenja i njihova primena u sintezi prirodnih proizvoda
Annulations of heterocyclic compounds and their application in synthesis of natural compounds
Authors
Simić, Milena R.
Contributors
Savić, Vladimir
Tešević, Vele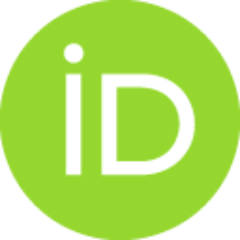 Pavlović, Vladimir D.
Maslak, Veselin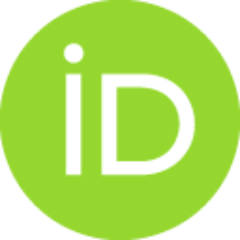 Stanković, Miroslava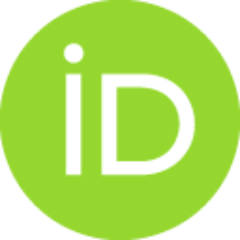 Doctoral thesis (Published version)

Abstract
Cilj ove doktorske teze bio je razvoj nove sinteze protoberberinskih derivata,policikličnih jedinjenja koja sadrže izohinolinski skelet. Protoberberini predstavljajuširoko rasprostranjenu, važnu grupu izohinolinskih alkaloida. Zahvaljujući njihovimizraženim farmakološkim osobinama interes za ovu grupu jedinjenja je u stalnomporastu.Novi sintetski put koji omogućuje pristup različitim klasama protoberberinabaziran je na dobijanju zajedničkog intermedijera, 1,3-diena izohinolinske strukture.Diels-Alderovom reakcijom sa različitim dienofilima i oksidacijom nastalihcikloadukata omogućena je instalacija prstena C u različitim oksidacionim stanjima kaoi dodatnih supstituenata potrebnih za funkcionalizaciju prstena D protoberberina. Naovaj način dobijene su dve vrste skeleta prirodnih proizvoda, tetrahidroprotoberberinskii oksoprotoberberinski.Ova sintetska metodologija pokazala se primenljivom i na dihidro-β-karbolin ipiridin. Alkaloidi koji su derivati β-karbolina su jedinjenja koja pokazuj
...
u veoma širokspektar bioloških aktivnosti, tako da postoji interes za razvoj metodologije zafunkcionalizaciju ovog heterocikličnog jedinjenja.Polazeći od dihidro-β-karbolina, preko odgovarajućeg intermedijernog 1,3-diena, dobijene su dve klase jedinjenja, ketojobirinska i dihidrogambirtaninska. Piridinse takoñe pokazao pogodnim za ovu vrstu anelacija, pri čemu su dobijenebenzohinolizinske strukture, slične nekim biološki aktivnim jedinjenjima.Ispitivano je in vitro citotoksično dejstvo nekih sintetisanih izohinolinskih i β-karbolinskih derivata na maligne ćelijske linije (FemX, HeLa, K562). Najznačajnijucitotoksičnu aktivnost od ispitivanih jedinjenja pokazao je izohinolinski cikloadukt 2.17prema K562 ćelijama (IC50=24,7 μM)Pored ovoga, ispitivana je funkcionalizacija 1,3-dienskog sistema paladijumomkatalizovanim reakcijama, što je omogućilo dobijanje alilnih acetata sa izohinolinskom iβ-karbolinskom strukturom...
The aim of this thesis was the development of a synthetic route forprotoberberine derivatives, polycyclic compounds containing the isoquinoline skeleton.The protoberberines are widespread, important group of isoquinoline alkaloids.Due to the potent pharmacological properties they have attracted an attention frommedicinal chemist and drug researchers. Our proposed synthetic route enabling accessto different classes of protoberberines is based on a common intermediate, anisoquinolinic 1,3-diene. The incorporation of ring C in various oxidative states, as wellas the incorporation of additional substituents necessary for the functionalisation of ringD of protoberberines was achieved through Diels-Alder reactions with differentdienophiles and the subsequent oxidation of the resulting cycloadducts. Two types ofnatural products' skeletons, tetrahydroprotoberberines and oxoprotoberberines wereefficiently synthesised using this approach. This synthetic methodology proved to beapplicable in the
...
preparation of dihydro-β-carbolines and pyridines. Alkaloids derivedof β-carboline are important compounds with a broad spectrum of biological activities.Starting with dihydro-β-carboline, through the corresponding intermediary 1,3-diene, ketoyobirines and dihydrogambirtanines were obtained. Pyridine had also shownamenable to these types of annulations, giving benzoquinolizine structures.In vitro cytotoxic activity of some synthetised isoquinolines and β-carbolineswas investigated (FemX, HeLa, K562). Cycloadduct 2.17 shows the greatest cytotoxicactivity of the compounds tested, with IC50 value of 24,7 μM towards K562 cells.In addition to this, the possibility of functionalization of 1,3-diene system in Pdcatalysedreaction was also explored, enabling access to different allylic acetates withisoquinoline and β-carboline structure...
Keywords:
alkaloids / protoberberines / isoquinoline / β-carboline / synthesis / cytotoxicity / antioxidative activity / Diels-Alder reaction / alkaloidi / protoberberini / izohinolin / β-karbolin / sinteza / Diels-Alderova reakcija / citotoksičnost / antioksidativne osobine
Source:
Универзитет у Београду, 2012
Publisher:
Универзитет у Београду, Хемијски факултет
Funding / projects: