Hemijska karakterizacija, antioksidativna i antimikrobna svojstva polisaharidnih ekstrakata odabranih vrsta gljiva
Chemical characterization, antioxidative and antimicrobial properties of polysaccharide extracts from the selected mushroom species
Authors
Kozarski, Maja S.
Contributors
Vrvić, Miroslav M.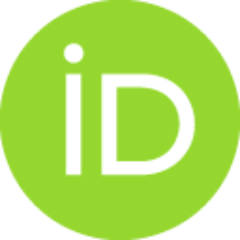 Jakovljević, Dragica M.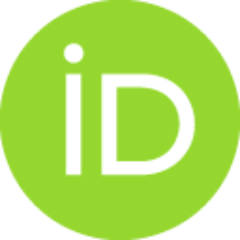 Tešević, Vele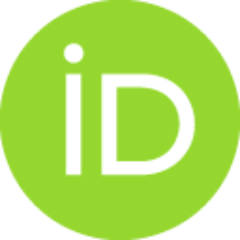 Nikšić, Miomir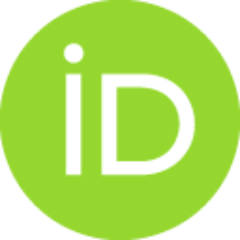 Todorović, Nina
Doctoral thesis (Published version)

Abstract
Polisaharidi gljiva, biljaka i mikroorganizama privlače veliku pažnju zbog svojihinteresantnih bioloških svojstava kao što su: antitumorno, antivirusno, antioksidativno,antikomplementarno, antikoagulaciono, hipolipidemijsko dejstvo, kao iimunomodulatorska i imunostimulativna aktivnost, što ih sve čini pogodnim za primenuu mnogim oblastima, među kojima su i prehrambena industrija, kozmetika,biomedicina, poljoprivreda, zaštita životne sredine i otpadnih voda.Oksidativna oštećenja prirodnih i industrijski pripremljenih namirnica predstavljajuveliki ekonomski problem u prehrambenoj industriji, jer direktno utiču na karakteristikekvaliteta kao što su ukus, boja, tekstura i nutritivne vrednosti. Pored toga, može doći donastanka potencijalno toksičnih proizvoda. Reaktivne vrste kiseonika učestvuju upatofiziologiji različitih kliničkih poremećaja, kao što su: ishemija, reperfuzionepovrede, infarkt miokarda, reumatoidni artritis, neurodegenerativni poremećaji,ateroskleroza, hipertenzija, hemora
...
gički šok i dijabetes.Mikrobiološko kvarenje hrane i trovanje hranom su jedan od najvažnijih problema sakojima se suočava prehrambena industrija. Alimentarne intoksikacije su danas globalniproblem. Porast rezistentnosti patogena na poznate lekove stvara potrebu za razvojemnovih antimikrobnih agenasa.U ovom radu su proučavana antioksidativna i antimikrobna svojstva polisaharidnihekstrakata odabranih vrsta gljiva iz klase Basidiomycetes: Agaricus bisporus, Agaricusbrasiliensis, Ganoderma applanatum, Ganoderma lucidum, Lentinula edodes, Phellinuslinteus i Trametes versicolor.Na osnovu dobijenih rezultata može se zaključiti da polisaharidni ekstrakti, dobijeninakon ekstrakcije vrelom vodom, alkoholne precipitacije i dijalize, predstavljajusmešu/komplekse polisaharida, proteina i fenola...
Polysaccharides from mushrooms, plants and microorganisms have receivedconsiderable attention due to their biological activities, such as antitumor, antiviral,antioxidation, anticomplementary, anticoagulant, hypolipidemic, immunostimulant andimmunological activities, which made them possible to be used in many fields includingfood, cosmetics, biomedicine, agriculture, environmental protection and wastewatermanagement.Oxidative deterioration in natural and processed foods is a large economic concern inthe food industry because it affects many quality characteristics such as flavor, color,texture, and the nutritive value of foods. In addition, its products are potentially toxic.Also, reactive oxygen species have been implicated in the pathophysiology of variousclinical disorders, including ischemia, reperfusion injury, myocardial infarction,rheumatoid arthritis, neurodegenerative processes, atherosclerosis, acute hypertension,hemorrhagic shock and diabetes mellitus.Food spoilage and food
...
poisoning are among the most important issues facing thefood industry. Foodborne illness is a global problem. Development of novelantibacterial compounds for resistant organisms is becoming critically important.The present study was focused on the researching of possible antioxidant andantimicrobial properties of polysaccharide extracts from the selected Basidiomycetesmushroom species: Agaricus bisporus, Agaricus brasiliensis, Ganoderma applanatum,Ganoderma lucidum, Lentinula edodes, Phellinus linteus and Trametes versicolor.Based on the analysis, the extracts contained a mixture/complex of polysaccharides,proteins and polyphenols, which were still present in the extracts after hot watertreatment, ethanol precipitation and dialysis...
Keywords:
mushrooms / food and medicine / polysaccharides / phenols / proteins / DPPH scavenging activity / inhibition of lipid peroxidation / chelating ability / antimicrobial properties / microbicidal / antioxidant properties / microbiostatic / reducing power / gljive / hrana i lekovi / polisaharidi / fenoli / proteini / antioksidativnasvojstva / sposobnost hvatanja slobodnih DPPH radikala / inhibicija peroksidacije lipida / sposobnost heliranja / antimikrobna svojstva / mikrobicidno dejstvo / mikrobiostatsko dejstvo / moć redukcije
Source:
Универзитет у Београду, 2012
Publisher:
Универзитет у Београду, Хемијски факултет
Projects: