Masnokiselinski profili fosfolipida i parametri oksidativnog stresa u krvi i jetri pacova Wistar soja tretiranih ribljim uljem
Fatty acids phospholipids profiles and parameters of oxidative stress in blood and liver in Wistar rats treated with fish oil
Authors
Popović, Tamara B.
Contributors
Mandić, Ljuba M.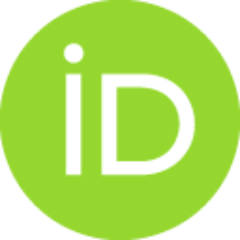 Glibetić, Marija
Spasić, Mihajlo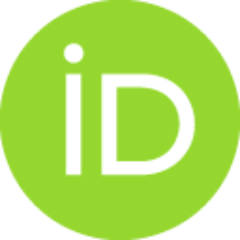 Vrvić, Miroslav M.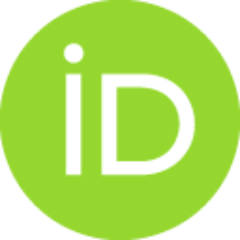 Borozan, Sunčica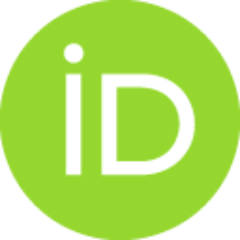 Doctoral thesis (Published version)

Abstract
Polinezasićene masne kiseline, posebno eikozapentaenska (EPA) i dokozaheksaenska (DHA)masna kiselina koje ulaze u sastav ribljeg ulja i pripadaju n-3 familiji masnih kiselina, imajuefekte na čitav niz fizioloških parametara. Značaj balansa odnosa n-6/n-3 masnih kiselina ufosfolipidima kao i balans izmeñu produkcije reaktivnih kiseoničnih vrsta i reaktivnih azotnihvrsta s jedne i antoksidativne zaštite s druge strane je od važnosti za normalno funkcionisanjeorganizma.Suplementirali smo pacove Wistar soja dve starosne dobi (3 i 22 meseca) u trajanju od 6 nedeljasa ribljim uljem (EPA+DHA i vitamin E). Ispitivani su biohemijski parametri plazme,masnokiselinski profili fosfolipida plazme i jetre kao i parametri oksidativnog stresa u krvi i jetripomenutih životinja.Dobijeni rezultati su pokazali više vrednosti holesterola, HDL- holesterola i triglicerida u plazmimladih pacova u odnosu na stare. Tretman ribljim uljem doveo je do povišenja HDL-holesterola,koncentracije mokraćne kiseline i sniž
...
enja LDL-holesterola kod obe grupe tretiranih životinjadok je kod mladih tretman izazvao sniženje koncentracije triglicerida a kod starih sniženjeholesterola.Starenjem, povećava se sadržaj linolne, arahidonske kiseline kao i ukupnih n-6 MK. Tretmanribljim uljem, doveo je do povećanja sadržaja EPA, DPA, sniženja koncentracije arahidonskekiseline u fosfolipidima plazme u obe starosne grupe životinja. Sadržaj oleinske kiseline je kodmladih pacova tretmanom povižen, dok je kod starih pacova došlo do povećanja dihomo-γ-linolenske kiseline. Starenjem, snižava se i sadržaj ukupnih n-3 MK i odnos n-6/n-3 u fosfolipidima jetre. Tretman u životinja obe starosne dobi doveo je do povećanja sadržaja EPA,DPA, ukupnih n-3, smanjenja sadržaja arahidonske kiseline u fosfolipidima jetre. Kod mladihtretman je povećao sadržaj MUFA, a kod starih SFA i PUFA.Starenjem, povećava se lipidna peroksidacija u hepatocitima, kao i aktivnost SOD i koncentracijanitrita, dok je aktivnost PON1 u plazmi veća kod mladih pacova što je u korelaciji sa višimvrednostima HDL-holesterola u odnosu na stare pacove. Tretman ribljim uljem kod pacova obestarosne dobi doveo je do sniženja lipidne peroksidacije, koncentracije plazma nitrita izastupljenosti LDH5 izoenzimskog oblika a do povišenja aktivnosti SOD, CAT i PON1 u krvitretiranih životinja u odnosu na kontrolnu grupu...
Polyunsaturated fatty acids, especially eicosapentanoic acid (EPA) and dosahexanoic acid(DHA) which are the content of fish oil and belong to the n-3 fatty acid family. n-3 are known tohave effect on physiological parameters. The balance of the n-6/n-3 ratio in phospholipids, aswell as the balance between reactive oxygen species and reactive nitric species on the one sideand on the anti oxidative defense on the other is important for the normal function of organism.Wistar rats (3 and 22 months) were supplemented with fish oil (EPA+DHA and vitamin E) overthe period of 6 weeks. Biochemical parameters in plasma, fatty acid phospholipids profiles andthe parameters of oxidative stress in blood and liver were examined.In young rats plasma concentrations of cholesterol, HDL-cholesterol and triglycerides in plasmawere increased compared to aged rats. Fish oil treatment increased HDL-cholesterol, uric acidand LDL-cholesterol in both groups of animals (3 and 22 months). Treatment decreasedtrigly
...
cerides concentrations in young rats and decreased plasma cholesterol in aged rats.Senescence increased LA, AA and n-6 FA. Fish oil treatment increased EPA, DPA, decreasedAA in plasma phospholipids in both group of animals. In young rats treatment increased oleicacid while in aged it increased DGLA. Senescence decreased n-3 FA and the n-6/n-3 ratio inliver phospholipids. Treatment increased EPA, DPA, n-3 and decreased AA in liverphospholipids in both group of animals. In young rats, treatment increased MUFA while in agedrats it increased SFA and PUFA.Senescence also increased lipid peroxidation in liver cells, as well as SOD activity and nitriteconcentration while the activity of PON1 in plasma is increased in young rats compared to agedWistar rats. Fish oil treatment in both groups of rats (3 and 22 months) decreased lipidperoxidation, concentration of plasma nitrite and LDH5 and increased SOD, CAT, PON1 activity in blood. Treatment decreased lipid peroxidation, nitrite concentration in liver of bothgroups of rats. In young rats treatment also decreased CAT activity and increased PON1. In agedrats treatment increased CAT, SOD activity, concentration of SH groups while PON activitydecreased compared to control...
Keywords:
fatty acids phospholipids profiles / EPA / DHA / senescence / oxidative stress / masnokiselinski profili fosfolipida / EPA / DHA / starenje / oksidativni stres
Source:
Универзитет у Београду, 2012
Publisher:
Универзитет у Београду, Хемијски факултет