Termička stabilnost, mehanizam i kinetika razgradnje kompleksa kobalta(II), cinka(II) i kadijuma(II) sa N-benziloksikarbonilglicinom
Thermal stability, mechanism and kinetics of degradation of cobalt(II), zinc(II) and cadmium(II) complexes with N-benzyloxycarbonylglycine
Authors
Šumar-Ristović, Maja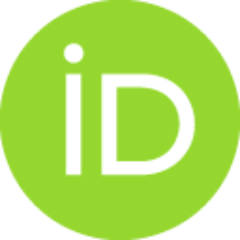 Contributors
Anđelković, Katarina K.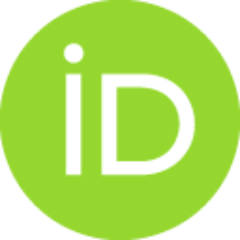 Minić, Dragica M.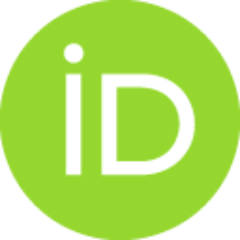 Grgurić-Šipka, Sanja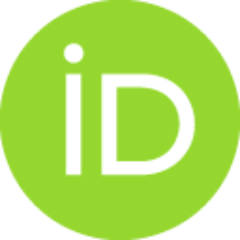 Poleti, Dejan
Doctoral thesis (Published version)

Abstract
Termičko ponašanje kompleksa Co(II), Cd(II) i Zn(II) sa N-benziloksikarbonil--glicinato ligandom: [Co(N-Boc-gly)2(H2O)4]·2H2O, [Cd(N-Boc-gly)2(H2O)2] i[Zn(N-Boc-gly)2] ispitivano je korišćenjem TG, DSC, DTA i DTG krivih dobijenih narazličitim brzinama zagrevanja (od 2,5 do 30 oC min–1), u intervalu temperatura od25 oC do 900 oC. Određeni su mehanizam degradacije kompleksa, entalpije procesadegradacije i termodinamički aktivacioni parametri. Dobijeni rezultati pokazali su da jetermička stabilnost ispitivanih kompleksa u korelaciji sa njihovom strukturom. Prisustvoili odsustvo nekoordinovane i koordinovane vode povezuje strukturu i termičkustabilnost. Razgradnja sva tri kompleksa je stupnjevit proces, a mehanizam je isti za svekomplekse. Razgradnja kompleksa odvija se u tri dobro odvojena i definisana stupnja.Proces razgradnje podrazumeva uklanjanje molekula vode u prvom stupnju (u slučajukompleksa koji sadrže vodu). Posle dehidratacije dolazi do postepene razgradnjedehidratisanog komple
...
ksa. Kinetika složenih stupnjeva termičke razgradnje kompleksaCo(II), Cd(II) i Zn(II) sa N-benziloksikarbonilglicinato ligandom, ispitivana je uneizotermskim uslovima korišćenjem izokonverzionih i neizokonverzionih metoda.Zavisnost Areniusovih parametara od stepena konverzije pokazala je da su svi stupnjevirazgradnje, osim dehidratacije kompleksa Cd(II), složeni procesi koji uključuju više odjednog elementarnog stupnja. Rezultati dobijeni za složene procese analizirani suVjazovkinovim algoritmom i određeni su invarijantni kinetički parametri. Određen jekinetički triplet (energija aktivacije, predeksponencijalni factor i kinetički model) zaelementarni proces dehidratacije kompleksa Cd(II): Einv = 170,4±6,4 kJ mol–1 iZinv = 2,6∙1023. Ustanovljeni kinetički model, "D3", potvrđen je kriterijumimadefinisanim Malekovom, Perez-Makeda i Master-plot metodom.Složeni procesi: dehidratacija Co(II)-kompleksa, prvi stupanj razlaganjadehidratisanog Co(II)- i Cd(II)-kompleksa i prvi stupanj razgradnje Zn(II)-kompleksa,razdvojeni su na elementarne procese, korišćenjem vektorskog proizvoda Gausijan iLorencijan funkcije. U cilju dobijanja reakcionih modela primenjene su Malekova iŠestak-Bergrenova metoda. Reakcioni modeli su potvrđeni Master plot metodom. Ovemetode su pokazale da je reakcioni model za sve elementarne stupnjeveŠestak-Bergrenov model, M(1-N), sa različitim M i N kinetičkim parametrima.
Thermal behavior of Co(II), Cd(II) and Zn(II) complexes withN-benzyloxycarbonylglycinato ligand: [Co(N-Boc-gly)2(H2O)4]·2H2O,[Cd(N-Boc-gly)2(H2O)2] and [Zn(N-Boc-gly)2] was investigated using the results of TG,DSC, DTA and DTG analysis obtained at different heating rates (2.5 to 30 oC min–1), inthe temperature range from 25 oC to 900 oC. Mechanisms of complex degradation, aswell as degradation enthalpies and thermodynamic activation parameters weredetermined. It is shown that thermal stability of investigated complexes correlates withtheir structures. The presence or absence of uncoordinated and coordinated water affectsthe structure and thermal stability. Degradation of all three complexes is a multi-stepprocess and degradation mechanism is the same for all complexes. The degradation ofcomplexes occurs in three well separated and well defined steps. Degradation processinvolves the loss of water molecules in first step (in the case of complexes containingwater molecules). Dehydration i
...
s followed by degradation of dehydrated complex. Thekinetics of multi-step thermal degradation of Co(II), Cd(II) and Zn(II) complexes withN-benzyloxycarbonylglycinato ligand in non-isothermal conditions was studied usingisoconversional and non-isoconversional methods. The dependence of Arrheniusparameters on conversion degree showed that all observed steps of thermal degradation,except dehydration of Cd(II) complex, are complex, involving more than oneelementary step. Results for complex degradation processes were further analyzed byVyazovkin's algorithm and artificial compensation effect. The kinetic triplet (activationenergy, preexponential factor and kinetic model) for the single-step reaction of Cd(II)complex dehydration was established as Einv = 170.4±6.4 kJ mol–1 and Zinv = 2.6∙1023.The established kinetic model, known as "D3 model", was confirmed by applicationcriteria defined by Màlek, Perez-Maqueda et. al. as well as Master-plot method.
Keywords:
N-benzyloxycarbonylglycine / d metal complexes / Thermal analysis,Thermal stability / Mechanism of thermal degradation / Kinetics / Deconvolution ofcomplex processes / N-benziloksikarbonilglicin / Kompleksi d-metala / Termička analiza,Termička stabilnost / Mehanizam termičke razgradnje / Kinetika / Razlaganje složenihprocesa
Source:
Универзитет у Београду, 2012
Publisher:
Универзитет у Београду, Хемијски факултет
Funding / projects: