Uticaj folijarnog prihranjivanja na hemijski sastav nekih sekundarnih metabolita grožđa
Influence of foliar feeding on chemical composition of some secondary metabolites of grape
Authors
Topalović, Ana
Contributors
Vajs, Vlatka
Tešević, Vele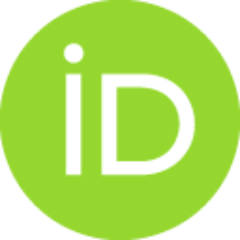 Perović, Natalija
Trifunović, Snežana S.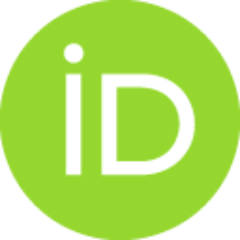 Gođevac, Dejan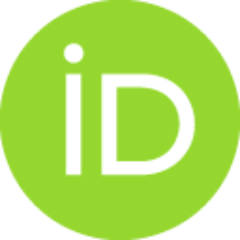 Doctoral thesis (Published version)

Abstract
Vinova loza (Vitis vinifera L., familija Vitaceae), globalno, je jedna odnajznačajnijih voćaka zbog velike upotrebne vrijednosti grožđa. Grožđe i proizvodi odgrožđa predmet su mnogih savremenih istraživanja, posebno zbog biološki aktivnihsekundarnih metabolita. Među ovim jedinjenjima se izdvajaju fenolna jedinjenja zbogizraženog antikancerogenog, antimutagenog, antiinflamatornog, antialergijskog iantimikrobnog djelovanja. Iako je fenolni sastav genetski određen, sadržaj fenolnihjedinjenja kao sekundarnih metabolita umnogome zavisi od primijenjenih agrotehničkihmjera, ali i uslova životne sredine. Od posebnog značaja su istraživanja vezana zamogućnost uticaja na akumulaciju fenolnih jedinjenja, kao na primjer preko primjenerazličitih formulacija, doza i kombinacija đubriva.Glavni cilj ove doktorske disertacije bilo je ispitivanje hemijskog sastava grožđai praćenje uticaja folijarnog đubrenja sa fosforom i kalijumom na sadržaj fenolnihjedinjenja, kao i šećera i organskih kiselina. Imajuć
...
i u vidu da su P i K od krucijalnogznačaja za sintezu ugljenih hidtrata, kao i transport asimilata do skladišnih organa,očekivan je pozitivan efekat na akumulaciju primarnih, a indirektno i sekundarnihmetabolita. S druge strane, mogućnost da sadržaj P u pojedinim organima vinove lozegajene na krečnjačkim zemljištima bude nizak predstavljala je još jedan od razloga zbogkojeg je odlučeno da se sprovede prihranjivanje preko lista sa đubrivom koje u svomsastavu sadrži i P.Sastavni dio istraživanja bilo je i proučavanje međusobnih veza primarnih isekundarnih metabolita u grožđu sa hranljivim elementima u listu vinove loze.Istraživanje je izvedeno na stonoj sorti 'Kardinal' tokom sazrijevanja u tritermina, tokom dvije uzastopne godine. Folijarno je primjenjivano PK đubrivo, saveoma malim količinama B, Mn i Mo, u tri navrata svakih 14–15 dana. Prvo tretiranjeobavljeno je 15 dana prije početka šarka.Zbog boljeg definisanja agroekoloških uslova, urađena je i analiza zemljišta, apodaci o srednjoj dnevnoj temperaturi, padavinama i broju sunčanih sati bili su obezbijeđeni preko Hidrometeorološkog zavoda Crne Gore...
he grapevine (Vitis vinifera L., Vitaceae family), is one of the most important fruit at a global level because of the extensive use of grapes around the world. Grapes and grape products are subject to many modern studies, especially those looking at biologically active secondary metabolites. Among these, phenolic compounds have received great attention due to their strong anticarcinogenic, antimutagenic, anti-inflammatory, antiallergenic and antimicrobial activity. Although phenolic composition is genetically determined, the content of phenolic compounds as secondary metabolites largely depends on applied agricultural practices and environmental conditions. Of particular interest are investigations on the possibility of influencing the accumulation of phenolic compounds, e.g. through the application of different formulations, rates and combinations of fertilisers. The main objective of this dissertation was to examine the chemical com
...
position of grapes and monitor the impact of foliar feeding with phosphorus and potassium on the content of phenolic compounds, sugars and organic acids. Bearing in mind the crucial importance of P and K in the synthesis of carbohydrates and transport of assimilates to storage organs, a positive effect on the accumulation of primary metabolites and indirect influence on secondary metabolites is expected. On the other hand, foliar fertilisation with P was also carried out because the possibility of low P content in some organs of grapevine grown on calcareous soils. An integral part of the research was the study of the relationships between primary and secondary metabolites in grapes and nutrients in the grapevine leaf. This study was conducted on cv. 'Cardinal' during grape ripening in three terms over two consecutive years. PK foliar fertiliser containing very small amounts of B, Mn and Mo, was applied three times every 14–15 days. The first treatment was performed 15 days before the beginning of veraison. For a better definition of agricultural conditions, a soil analysis was conducted, and the data on mean daily temperature, rainfall and number of sunshine hours were provided by the Hydrological and Meteorological Service of Montenegro...
Keywords:
anthocyanins / flavan-3-ols / flavonols / foliar feeding / organic acids / table grape / sugars / antocijanini / flavan-3-oli / flavonoli / folijarna prihrana / organskekiseline / šećeri / stono grožđe
Source:
Универзитет у Београду, 2012
Publisher:
Универзитет у Београду, Хемијски факултет