Sinteza i karakterizacija dopiranog mezoporoznog TiO2 sa unapređenim fotokatalitičkim osobinama za tretman otpadnih voda
Synthesis and characterisation of doped mesoporous TiO2 with advanced photocatalytic properties for waste water treatment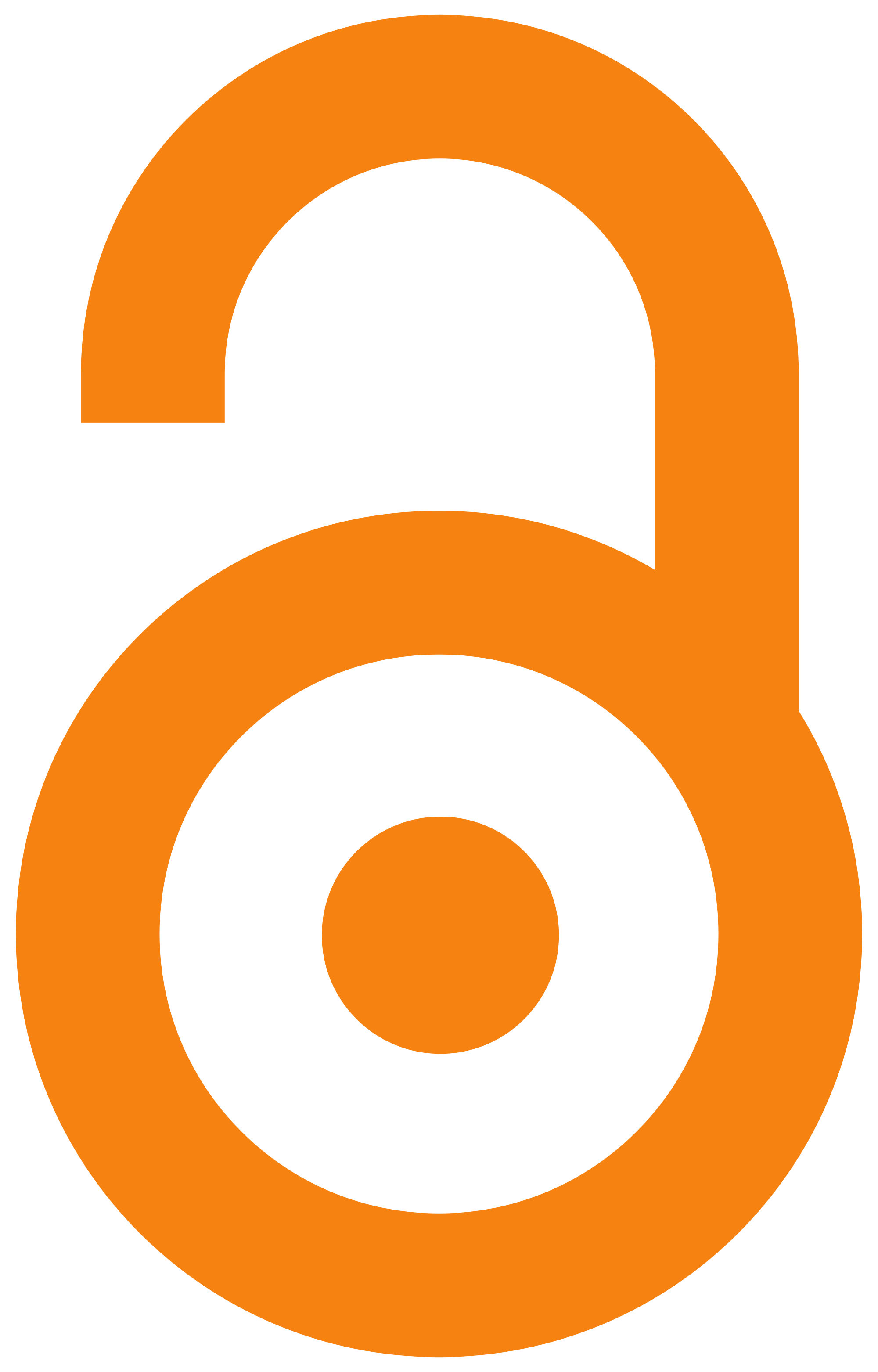 2014
Authors
Nešić, Jelena
Contributors
Roglić, Goran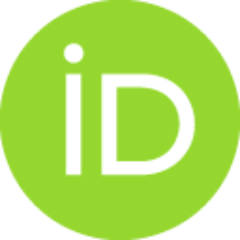 Manojlović, Dragan D.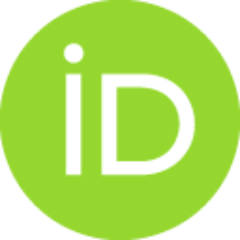 Dojčinović, Biljana P.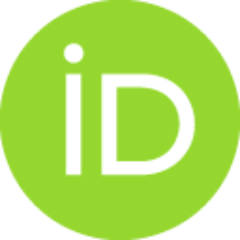 Nikolić, Aleksandar S.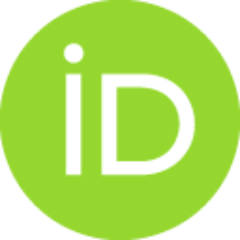 Doctoral thesis (Published version)

Abstract
Sintetisani su modifikovani TiO2 fotokatalizatori hidrotermalnom metodompotpomognutom mikrotalasima za tretman otpadne vode iz tekstilne industrije. Fotokatalitičkaaktivnost katalizatora je procenjena na osnovu dekolorizacije reaktivne tekstilne boje ReactiveBlue 52 pomoću lampe sa Sunčevim spektrom zračenja.U prvom delu rada sintetisani su TiO2 katalizatori dopirani jonima La i kodopiranijonima La i V. Utvrđeno je da svi sintetisani katalizatori imaju mezoporoznu strukturu i dajoni oba dopanta utiču na morfološke i teksturalne osobine, povećavaju specifičnu površinu izapreminu pora, a smanjuju veličinu agregata. Dodatak V utiče na produženje apsorpcijekatalizatora u vidljivi deo spektra. Optimalna količina jona La kao dopanta je 2% i daljepovećanje sadržaja La vodi do smanjenja efikasnosti katalizatora, pa je katalizator sa 2% Laodabran za kodopovanje vanadijumom. Dodatak jona V u kodopiranim uzorcima dodatnodoprinosi povećanju fotokatalitičke aktivnosti i kao najefikasniji se pokazao
...
katalizator sa 2%La i 0,02% V. Ispitivanjem uticaja početne koncentracije boje i katalizatora na dekolorizacijusa najefikasnijim katalizatorom, pokazalo se da procenat dekolorizacije opada sa povećanjempočetne koncentracije boje, a da se dekolorizacija povećava sa povećanjem koncentracijekatalizatora do jedne određene tačke, gde dostiže maksimum. Ovaj katalizator je pokazaoveću aktivnost i brzinu sedimentacije od komercijalno dostupnog Degussa P25 i mogućnostkorišćenja u više ciklusa bez gubitka aktivnosti, što čini ovaj katalizator prihvatljivim i zaindustrijsku primenu.U drugom delu rada je ispitana mogućnost primene TiO2 katalizatora dopiranogjonima Fe u heterogenom foto-Fentonskom procesu. Dopiranjem TiO2 jonima Femikrotalasno hidrotermalnom metodom dobijeni su materijali velike specifične površine irazvijene strukture mezopora i mikropora. Uočeno je da povećanje sadržaja jona Fe dovodi dopomeranja apsorcije katalizatora ka većim talasnim dužinama, u vidljivi region. Rezultatiispitivanja efikasnosti katalizatora za dekolorizaciju tekstilne boje su pokazali da katalizatordopiran Fe jonima ima veću aktivnost od nedopiranog TiO2. Prisustvo H2O2 povećavafotokatalitičku efikasnost kada se upotrebi u procesu sa TiO2, a u slučaju dopiranogkatalizatora sa 3,4% Fe, dodatak H2O2 povećava efikasnost u većoj meri nego za čist TiO2. Toznači da H2O2 zajedno sa dopiranim katalizatorom učestvuje u heterogenom foto-Fentonskomprocesu. Ispitivanjem uticaja količine dopanta na procenat dekolorizacije, došlo se dozaključka da je optimalna količina Fe 3,4% i pri višim koncentracijama dolazi do padaaktivnosti katalizatora. Rezultati ispitivanja uticaja pH su pokazali da se efikasnost povećavasa smanjenjem pH vrednosti i najbolji rezultati su dobijeni za pH vrednost 3, ali je curenje Fejona izraženo na ovako niskom pH, tako da je pH 4 odabran kao optimalna vrednost. Rezultatisu pokazali da koncentracija H2O2 ima uticaj na procenat dekolorizacije: procenatdekolorizacije se povećava sa povećanjem koncentracije H2O2 do 20 mM, nakon čega daljepovećanje nema značajan uticaj. Ispitivanje uticaja početne koncentracije boje i katalizatora jedalo iste rezultate kao i u slučaju katalizatora kodopiranog jonima La i V. Povećanjekoncentracije boje izaziva smanjenje procenta dekolorizacije, dok veća količina katalizatorapovećava efikasnost do jedne granične vrednosti, kada daljim povećanjem ne doprinosiefikasnosti procesa. Ispitivanjem degradacija 4-hlorfenola u heterogenom foto-Fentonskomprocesu sa najefikasnijim dopiranim TiO2 katalizatorom, 3,4% Fe, došlo se do zaključka da jekatalizator sposoban i za degradacije bezbojnih zagađivača. Ovaj katalizator je pokazao imogućnost ponovne upotrebe u više ciklusa bez gubitka aktivnosti. Uzimajući u obzir svenavedene osobine katalizatora, može se smatrati kao dobar kandidat za upotrebu uremedijaciji zagađenih voda.
Modified TiO2 photocatalysts were prepared by a microwave-assisted hydrothermalmethod for the treatment of textile industry wastewater. The photocatalytic activity of thesamples was evaluated by the decolorization of textile dye Reactive Blue 52 in aqueoussolutions under sun-like radiation.La doped and V-La co-doped TiO2 photocatalysts were synthesized. It was found thatall the synthesized catalysts had the mesoporous structure and ions of both dopants influencedmorphological and textural characteristics of the synthesized photocatalysts, increase specificsurface area and pore volume, as well as, reduce the size of aggregates. Vanadium dopingplays a role in extending light absorption into the visible region. The optimal amount oflanthanum doping is 2% and further increase of the lanthanum content leads to the decrease ofphotoactivity. Therefore, the catalyst with 2% of the lanthanum was chosen for co-dopingwith vanadium. The presence of V ions in the co-doped samples additionally contr
...
ibutes toenhancement of photoactivity and the photocatalyst with 2% La and 0.02% V appeared to bethe most photoactive. The effect of the initial dye concentration and catalyst loading with themost efficient catalyst were examined. It was found that percentage of dye removal decreaseswith the increase of initial dye concentration and the degradation increases with the increasingconcentration of the catalyst to a certain point, where it reaches its maximum. The V-La codopedcatalyst showed better photocatalytic activity and sedimentation properties thanDegussa P25 and also, excellent photostability and reusability, which make the V-La codopedcatalyst acceptable for industrial application.It was investigated the applicability of TiO2 catalyst doped with Fe ions inheterogeneous photo-Fenton process. It was found that all Fe doped materials prepared bymicrowave-assisted hydrothermal method have high specific surface area and mesoporousstructure. Fe doping influenced the extension of light absorption into the visible region. Theresults indicate that the addition of Fe contributes to the catalytic activity. The presence ofH2O2 increased the photocatalytic activity with TiO2, but with 3,4% Fe doped TiO2 increasedefficiency to a higher extent. It means that H2O2 has a part in the heterogeneous photo-Fentonprocess. It was found that the optimal amount of Fe doping is 3,4% and further increase of theFe content leads to the decrease of photoactivity. Results indicate that the efficiency increasewith decreasing the pH value and the best results are obtained for pH value 3, but leakage ofFe ions was observed at such low pH, therefore pH 4 was chosen as optimal. The resultsshowed that percentage of dye removal increases with the increase of H2O2 concentration to acertain point, where it reaches its maximum. The effect of the initial dye concentration andcatalyst loading gave the same results as in the case of V-La co-doped catalyst. Degradationof 4-chlorophenol in heterogeneous photo-Fenton process with 3,4% Fe doped catalyst wasexamined. Under the optimal experimental conditions, the catalyst was able to degrade evencolorless pollutant. The catalyst also showed the possibility of recycling without loss ofactivity. Therefore it can be considered as good candidate for wastewaters remediationpurpose.
Keywords:
TiO2 / photocatalysis / mesoporous TiO2 / doped / heterogeneous photo-Fenton / Reactive Blue 52 / TiO2 / fotokataliza / mezoporozni TiO2 / dopiranje / heterogeni foto-Fenton / Reactive Blue 52
Source:
Универзитет у Београду, 2014
Publisher:
Универзитет у Београду, Хемијски факултет
Projects: