Geohemijska karakterizacija sedimenata iz paleoslane sredine Loparskog basena (Bosna i Hercegovina)
Geochemical characterization of sediments from paleosaline environment of the Lopare basin ( Bosnia and Herzegovina)
Authors
Grba, Nenad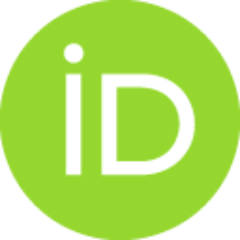 Contributors
Jovančićević, Branimir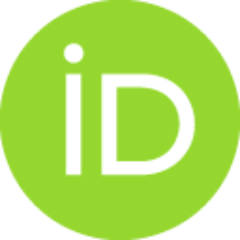 Stojanović, Ksenija A.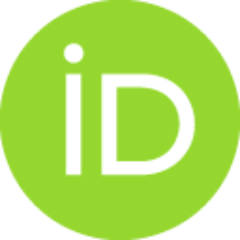 Šajnović, Aleksandra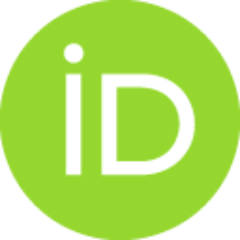 Simić, Vladimir
Doctoral thesis (Published version)

Abstract
Proučavanja sedimenata imaju ekonomsku važnost i na njima se temelje geohemijska i geološka istraživanja. Medjutim, iako su Neogene formacije najrasprostranjenije geološke formacije na Balkanskom poluostrvu i nosioci značajnih ležišta uglja, gasa i drugih mineralnih sirovina, geohemijski su nedovoljno proučene. To se posebno odnosi na istovremeno ispitivanje njihovog neorganskog i organskog dela. U ovom radu analizirana su 46 uzorka Loparskog basena (Bosna i Hercegovina) iz dve istražne bušotine POT 1 (dubina do 193 m) i POT 3 (dubina do 344 m). Loparski basen je tokom Oligocena i donjeg i srednjeg Miocena bio deo istog sedimentacionog prostora kao i Tuzlanski basen koji sadrži slanu formaciju koja se eksploatiše već decenijama. Nedavna geološka istraživanja pokazala su da se iste geološke jedinice javljaju u Tuzlanskom i Loparskom basenu. Za sada komercijalni depoziti halita nisu pronađeni u Loparama. Međutim, s fundamentalnog aspekta proučavanje Loparskog basena je značajno, budući d
...
a je on pogodan model za geohemijsku karakterizaciju sedimenata iz slane sredine sedimentacije. Zbog visokog nivoa saliniteta, slana/hiperslana okruženja se često odlikuju karakterističnim mikrobiološkim zajednicama koje mogu da tolerišu veliki sadržaj soli. Kao rezultat toga, postoje biomarkeri tipični za slana/hiperslana okruženja. Dosadašnja geološka i prospekciona istraživanja neogenih sedimenata unutrašnjih Dinarida, odnosno Loparskog basena, nisu obuhvatala istovremeno detaljno geohemijsko ispitivanje neorganskog i organskog dela. U ovom radu su ispitivani uzorci sedimenata iz dve istražne bušotine u cilju rekonstrukcije uslova koji su vladali tokom taloženja, odnosno tokom stvaranja sedimenata. Pored toga, cilj rada je bio da se utvrdi koji su biomarkeri najosetljiviji na promene u sedimentacionoj sredini. Proučavan je i potencijalni uticaj istražnog područja na životnu sredinu, a posebno na vodu i zemljište. Odredjena je količina i detaljno je ispitan sastav neorganskog dela, kao i količina, sastav, tip i stepen maturisanosti organske supstance sedimenata. Kvalitativni sastav mineralnog dela sedimenta je određen rendgenskom difraktometrijskom analizom (XRD), a sadržaj makro-, mikroelemenata i elemenata retkih zemalja, atomskom emisionom spektrometrijom sa induktivno kuplovanom plazmom (ICP-AES). Grupni...
The sediments studies have economic importance, and they are the basis for the geochemical and geological investigations. Although the Neogene formations are the most widespread geological formations of the Balkan Peninsula and also carrier of significant deposits of coal, gas and other mineral resources, they are insufficiently studied from geochemical point of view. In particular, this applies to detailed simultaneously investigation of their inorganic and organic part. In this paper, the 46 samples of Lopare Basin (Bosnia and Herzegovina) from two exploration boreholes POT 1 (depth up to 193 m) and POT 3 (depth up to 344 m) were analyzed. Lopare Basin during the Oligocene and Lower and Middle Miocene was part of the same sedimentary area as well as Tuzla basin that contains salt formation, that has been exploited for decades. Recent geological studies have shown that the same geological units occurring in Tuzla and Lopare Basin. So far, the commercial halite deposits are not found i
...
n Lopare. However, fundamental investigation of the Lopare Basin is important, because it is a suitable model for the geochemical characterization of sediments from the saline sedimentation environment. Due to high levels of salinity, saline/hypersaline environments are often characterized by typical microbial communities that can tolerate high salt content. As a result, there are parameters typical for the saline/hypersaline environments. Previous geological and prospection studies of Neogene sediments from Internal Dinarides and also from the Lopare Basin, are not also included detailed geochemical investigation of inorganic and organic part. In this paper the sediments samples from two exploration boreholes were investigated, in order to reconstruct the conditions that prevailed in the depositional environment, during the period of its creation. In addition, the aim of this study was to determine which biomarkers and biomarker parameters are most sensitive to changes in sedimentation environment. The potential impact from the investigative areas on the environment, especially water and soil, was also investigated. The qualitative composition of the mineral part of the sediment was determined by X-ray diffractometer analysis (eng. X-Ray Diffraction, XRD), and the content of macro-, trace- and rare earth elements by atomic emission spectrometry with inductively...
Keywords:
Lopare Basin / neogene sediments / reconstruction of paleoconditions form the sedimentation environment / saline/hypersaline depositional environment / anoxic sediments, β-carotane / diaromatic carotenoids / weathering process / environmental pollution / Loparski basen / neogeni sedimenti / rekonstrukcija paleouslova u sredini sedimentacije / slani/hiperslani uslovi taloženja / anoksični sedimenti / β-karotan / diaromatični karotenoidi / proces atmosferskog delovanja na stene / zagađenje
Source:
Универзитет у Београду, 2014
Publisher:
Универзитет у Београду, Хемијски факултет