Proučavanje jezerskih sedimenata donjeg miocena primenom geohemijskih parametara (Kremna, Srbija)
Application of geochemical parameters in studyng lower miocene lacustrine sediments (Kremna, Serbia)
Authors
Perunović, Tamara
Contributors
Jovančićević, Branimir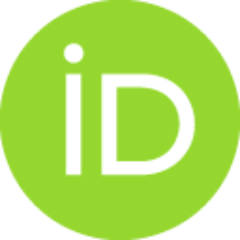 Brčeski, Ilija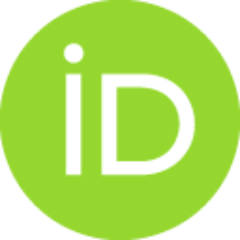 Stojanović, Ksenija A.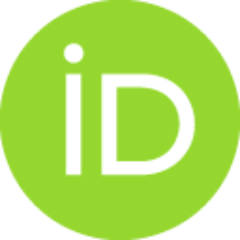 Kašanin-Grubin, Milica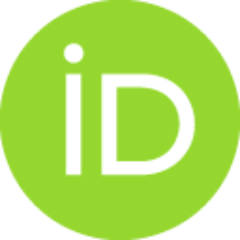 Šajnović, Aleksandra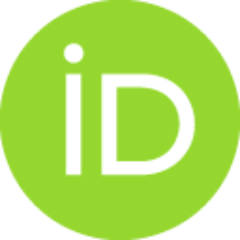 Doctoral thesis (Published version)

Abstract
Jezerski baseni pored ekonomskog, imaju pre svega naučni značaj u određivanjuevolucije geoloških događaja, klimatskih promena, kao i prisustva tečnih i čvrstihugljovodonika. Bez obzira na svoj značaj, sa organsko geohemijskog aspekta većinaneogenih jezerskih basena u Srbiji još uvek nije detaljno proučena.U ovom radu ispitivani su neogeni sedimenti Kremanskog basena koji se nalaziu jugozapadnoj Srbiji u Zlatiborskom okrugu. Za ovaj basen je karakteristično da serazvijao na ultramafitskim stenama uz čest prinos vulkanskog materijala što je imalouticaj kako na mineralni sastav tako i na sastav organske materije u sedimentima. Cilјrada bio je da se utvrde organsko geohemijske osobine sedimenata iz bušotine dubinedo 343 m iz centralnog dela Kremanskog basena. To je ostvareno na osnovu ispitivanjakarakteristika neorganskog dela, kao i količine, sastava, tipa i stepena maturisanostiorganske supstance sedimenata. Urađena je i analiza biomarkera i njihovih parametarakoji su najviše podložni pr
...
omenama u sedimentacionoj sredini. Za ispitivanjeneorganskog dela sedimenata primenjene su optička emisiona spektrometrija saindukovanom kuplovanom plazmom i masena spektrometrija sa indukovanomkuplovanom plazmom, kao i rendgenska difrakcija praha i skenirajuća elektronskamikroskopija. Za karakterizaciju organske supstance vršena su ispitivanja njenograstvornog i nerastvornog dela. Elementarna analiza i Rok Eval piroliza korišćene su zaodređivanje grupnih organsko-geohemijskih parametara, a ekstrakcija po Soksletu ihromatografija na koloni za određivanje sadržaja bitumena i uglјovodonika. Gasnohromatografskommasenom spektrometrijom analizirani su u frakciji zasićenihuglјovodonika biomarkeri n-alkani, izoprenoidni alifatični alkani i policiklični alkanitipa sterana i terpana, kao i aromatični ugljovodonici...
In addition to their economic significance, lacustrine basins primarily havescientific importance in determining the evolution of geological events, climate change,as well as the presence of liquid and solid hydrocarbons. Regardless of their importance,as far as organic geochemical aspect is concerned, most Neogene basins in Serbia havenot yet been studied in details.In this study, Neogene sediments from Kremna Basin located in southwestSerbia, in Zlatibor area, were analyzed. This basin is interesting since it is developed onultrabasic rocks with inflow of tuffaceous material that influenced mineral compositionand the occurrence of organic matter (OM). The objective of this study was todetermine the organic geochemical characteristics of sediments from the borehole depthto 343 m from the central part of the Kremna Basin. This has been achieved bydetermining the characteristic of inorganic part, quantity, composition, type and degreeof maturity of the sediment organic substance (solubl
...
e and insoluble part). Analysis ofbiomarkers and their parameters most susceptible to changes in sediment environmenthas been conducted as well. In order to analyse inorganic part of sediment, inductivelycoupled plasma with optical emission spectrometry was applied, as well as inductivelycoupled plasma with mass spectrometry, X-ray diffraction and scanning electronmicroscopy. Elementary analysis and Rock Eval pyrolysis were used to determine grouporganic-geochemical parameters, while Soxhlet's extraction and columnchromatography were applied to determine contents of bitumen and hydrocarbons. Gaschromatographymass spectrometry was used to analyse n-alkane biomarkers,isoprenoide aliphatic alkanes and polycyclic alkanes of sterane and terpene type, as wellas aromatic hydrocarbons in fraction of saturated hydrocarbons...
Keywords:
Kremna Basin / Neogene lacustrine sediments / organic matter / mineralogy / biomarkers / soil / heavy metals / organic geochemical parameters / Kremanski basen / neogeni jezerski sedimenti / organska materija / organsko-geohemijski parametri / biomarkeri / zemlјište / teški metali / mineralogija
Source:
Универзитет у Београду, 2014
Publisher:
Универзитет у Београду, Хемијски факултет