Degradation of surfactants using dielectric barier discharge reactor
Degradacija surfaktanata primenom reaktora sa dielektričnim barijernim pražnjenjem.
Authors
Aonzas Munera, Mustfa
Contributors
Roglić, Goran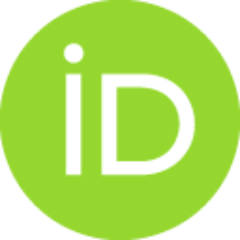 Manojlović, Dragan D.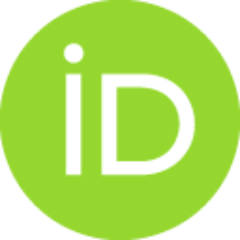 Obradović, Bratislav M.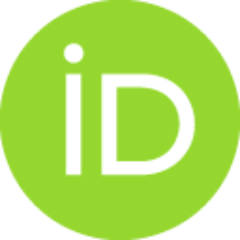 Dojčinović, Biljana P.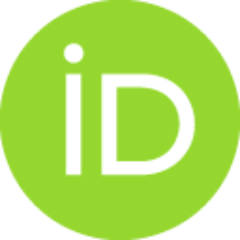 Doctoral thesis (Published version)

Abstract
Surfactants are a group of compounds, which are widely used in industrial,agricultural, and pharmaceutical markets in various products, including detergents, pesticides,petroleum products, cosmetics and pharmaceuticals. Surfactants and their degradationproducts are widely detected in domestic and industrial wastewater. Due to their significanteffects on the aquatic environment, degradation of surfactants is subject of many researchpapers. In addition to the classical wastewater treatment a lot of research is addressed to theusage of advanced oxidation process for removal of various surfactants.The aim of this study was to investigate using of non-thermal plasma (water fallingfilm dielectric barrier discharge plasma reactor) for degradation of two anionic surfactants(sodium dodecyl sulfate - SDS and sodium dodecylbenezene sulfonate - DBS) and twononionic surfactant (Triton X-100 and nonylphenol ethoxylate - NPE ). Surfactants examinedin this research are predominantly used in formulatio
...
ns of laundry detergents and forindustrial cleaning application. The effects of two catalytic plasma systems,( iron (II) salt andhydrogen peroxide), were tested to improve the degradation of surfactants. Efficiency ofdegradation was determined by spectrophotometric determination of decrease of surfactantsconcentration. Decrease of chemical oxygen demand and total organic carbon were measuredto determine degree of mineralization.In cases of two nonionic surfactants and sodium dodecylbenzene sulpfonate catalyticsystems exhibited significant improvements in degradation efficiency especially in beginningof treatment. In the case of sodium dodecyl sulphate catalysts have no effect on surfactantdegradation. Mineralization of surfactants in all cases was significantly improved in presenceof catalyst.Toxicity test with Artemia salina (A. salina) test organisms showed that toxicity in allcase were decreased after treatment of solutions in water falling film dielectric barrierdischarge plasma reactor.
Surfaktanti predstavljaju grupu jedinjenja koja se šitoko koristi u industriji,poljoprivredi i farmaceutskoj industriji u različitim proizvodima uključujući detergente,pesticide, proizvode petrohemijske industrije, kozmetičke proizvode i lekove. Surfaktanti iprozvodi njihove degradacije su vrlo često prisutni u kanalizacionim i industrijskim otpadnimvodama. Usled njihovog efekta na vodene organizme degradacija surfaktanata predstavljaznačajnu oblast istraživanja. Pored klasičnih tretmana otpadnih voda istraživanja su usmerenai ka primeni unapređenih oksidacionih procesa za uklanjanje različitih surfaktanata izotpadnih voda.Predmet ovoga rada je ispitivanje mogućnosti primene netermalne plazme(korišćenjem reaktora sa dielektričnim barijernim pražnjenjem kroz tanak film vode) zadegradaciju dva anjonska surfaktanta (natrijum-dodecil-sulfata i natrijum-dodecilbenzensulfonata)i dva nejonska surfaktanta (Triton X-100 i nonilfenol etoksilata). Ovi surfaktanti sekoriste u formulacijama deterge
...
nata za pranje veša i u procesima industrijskog pranja. Poredtoga ispitani su i efekti homogenih katalizatora (soli gvožđa (II) i vodonik-peroksida napoboljšanje efikasnosti degradacije. Efikasnost degradacije je praćena spektrofotometrijskimodređivanjem smanjenja koncentracije surfaktanata. U cilju određivanja stepenamineralizacije odnosno potpune razgradnje organske supstance određeni su hemijskapotrošnja kiseonika i ukupan organski ugljenik nakon tretmana.U eksperimentima sa dva nejonska surfaktanta i natrijum-dodecilbenzen-sulfonatakatalitički sistemi su pokazali značajan efekat u povećanju efikasnosti degradacije posebno prinižim vrednsotima primenjene energije. U eksperimentu sa natrijum-dodecil-sulfatomkatalizatori nisu pokazali uticaj na efikasnost degradacije. U svim eksperimentima katalizatorisu pokazali značajan uticaj na mineralizaciju rastvora odnosno na razgradnju organskesupstance.Testovi ispitivanja toksičnosti sa Artemia salina organizmima su pokazali da je u svimeksperimentima toksičnost rastvora smanjena nakon tretmana u reaktoru sa dielektričnimbarijernim pražnjenjem.
Keywords:
surfactants / advanced oxidation process / non-thermal plasma / dielectricbarrier discharge / homogenous catalysis / toxicity test / surfaktanti / unapređeni oksidacioni procesi / netermalna plazma / homogena kataliza / test ispitivanja toksičnosti / dielektrično barijerno pražnjenje
Source:
Универзитет у Београду, 2016
Publisher:
Универзитет у Београду, Хемијски факултет