Status i funkcija vitamina D i C-3 [alfa]-epimera 25-hidroksivitamina D3 kod trudnica sa preeklampsijom i bez nje i kod novorođenčadi
Status and function of vitamin D and C-alpha epimer of 25-hydroxyvitamin D3 in mothers with and without preeclampsia and their infants.
Authors
Đekić-Ivanković, Marija M.
Contributors
Mandić, Ljuba M.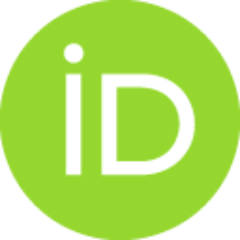 Glibetić, Marija
Glibetić, Marija
Mandić, Ljuba M.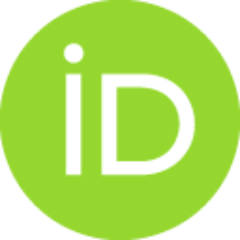 Vrvić, Miroslav M.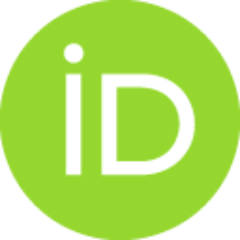 Doctoral thesis (Published version)

Abstract
Vitamin D je od izuzetne važnosti u trudnoći pre svega za normalan rast kostiju i zacelokupan razvoj bebe. Pokazano je međutim da 40-80 % trudnica ima nizak nivo (< 20ng/ml) 25-hidroksivitamina D (25(OH)D) u serumu kao i da nizak nivo vitamina D utrudnoći povećava rizik za pojavu preeklampsije (PE) i prevremenih porođaja. U Srbiji,gde hrana nije obogaćena vitaminom D, stopa preeklampsije je veća u zimskom periodu.Odgovor na suplemenatciju vitaminom D dodatno se usložnjava prisustvom C-3α-epimera 25(OH)D3 (3-epi-25(OH)D3), čiji udeo u ukupnom nivou 25(OH)D u krvi možebiti i do 60 % kod beba, a do 17 % kod odraslih. Prisustvo 3-epi-25(OH)D3 u krvi pupčanevrpce ukazuje da postoji prenos sa majke na novorođenče. Međutim, i dalje je nepoznatokoja je uloga povišenog nivoa 3-epi-25(OH)D3 kod novorođenčadi, kako se nivo menjatokom prvih nedelja života novorođenčadi kao i kakav efekat 3-epi-25(OH)D3 ima na rastkostiju beba rođenih iz fizioloških trudnoća u odnosu na trudnoće sa komplikacijama k
...
aošto je preeklampsija. Stoga su ciljevi ove teze: 1) validacija upitnika o učestalostikonzumiranja namirnica (WRH-FFQ) koji bi omogućio procenu unosa vitamina D kodmladih žena u reproduktivnom dobu u Srbiji; 2) sagledavanje povezanosti niskog unosa istatusa vitamina D sa pojavom preeklampsije, kao i određivanje udela 3-epi-25(OH)D3 uukupnom sadržaju 25(OH)D3 u odnosu na zdravstvene ishode majki i novorođenčadi; 3)određivanje nivoa 3-epi-25(OH)D3 tokom prvih nedelja života novorođenčadi isagledavanje njegovog efekta na rast kostiju beba rođenih iz fizioloških trudnoća uodnosu na trudnoće sa komplikacijama kao što je preeklampsija; i 4) ispitivanje biološkogodgovora kostiju na izloženost endogenom i egzogenom izvoru 3-epi-25(OH)D3 naanimalnom modelu.Studija validacije upitnika WRH-FFQ za procenu unosa vitamina D kod mladih žena ureproduktivnom dobu u Srbiji izvedena je od novembra do aprila, kada je smanjeno UVBzračenje. Upitnik WRH-FFQ adekvatno su popunile 422 žene od kojih su nasumičnoodabrane 44 žene uključene u dalji proces validacije, koji je obuhvatao tri vremenskiodvojena popunjavanja anketa dvadesetčetvoročasovne ishrane (24h-AI),antropometrijsko merenje i uzorkovanje krvi...
Vitamin D exposure during pregnancy is important for skeletal growth and developmentin the offspring. However, 40-80% of expecting mothers have low (< 20 ng/ml) serum25-hydroxyvitamin D (25(OH)D) level . A recent meta-analysis demonstrated that lowvitamin D status in pregnancy increases the risk of preeclampsia (PE) and preterm birth.In Serbia where there is no mandatory vitamin D food fortification policy, rates of PEare higher in winter. Response to vitamin D supplementation is complicated by thepresence of C-3α epimer of 25(OH)D3 (3-epi-25(OH)D3) representing up to 60% oftotal 25(OH)D in infants and 17% in adults, raising questions regarding its biologicalderivation and function. The presence of cord 3-epi-25(OH)D3 suggests maternal-fetaltransfer. However, it is still unknown whether 3-epi-25(OH)D3 increases in the first fewweeks after birth and how it effects bone mineral accretion in infants of healthy andcomplicated pregnancies. Therefore, sequential objectives of this thesis are
...
to: 1)validate a food frequency questionnaire (WRH-FFQ) for assessing vitamin D intake inyoung women of reproductive age in Serbia; 2) determine if low vitamin D intake andstatus is associated with PE in Serbia; and describe the proportion of total 25(OH)D inthe 3-epi-25(OH)D3 form in relation to maternal and neonatal outcomes; 3) establish if3-epi-25(OH)D3 in preterm and term infants of mothers with and without PE ispredictive of bone mass at term age using a nested case vs. control design; and 4) testthe biological response of bone to endogenous and exogenous 3-epi-25(OH)D3 in ananimal model.The Women and Reproductive Health FFQ (WRH-FFQ) was completed by 422 women.A cross-sectional study, was conducted from November to April when UVB in Serbia isminimal. On a representative sub-sample (n=44) three 24 hour dietary recalls andanthropometric parameters were collected. Fasting blood samples for vitamin Dbiomarkers analyses were available for 23 women...
Keywords:
preeclampsia / pregnancy / vitamin D status / maternal and cord blood / 3-epi-25(OH)D3 / bone / vitamin D intake / food frequencyquestionnaire / validation / women reproductive health / weanling rats / dose-responsetrial / LC-MS/MS / vitamin D metabolites / status vitamina D / metaboliti vitamina D / 3-epi-25(OH)D3 / preeklampsija / krv majki i pupčane vrpce / kosti / unos vitamina D / validacija upitnika oučestalosti konzumiranja namirnica / reproduktivno zdravlje žena / mladi pacovi / doznozavisni odgovor / LC-MS/MS / trudnoća
Source:
Универзитет у Београду, 2016
Publisher:
Универзитет у Београду, Хемијски факултет