Semenke lana, susama i golice i njihovi ekstrakti, ferulinska kiselina i enterolignani: efekti na lipidni status kod osoba na hemodijalizi, vezivanje za humani serum-albumin in vitro i uticaj na reaktivnost Cys34 tiolne grupe
Seeds of flax, sesame and pumpkin and their extracts, ferulic acid and enterolignans: effects on the lipid status in patients on hemodialysis, binding to human serum albumin in vitro and influence on Cys34 thiol group reactivity
Аутори
Takić, Marija M.
Остала ауторства
Mandić, Ljuba M.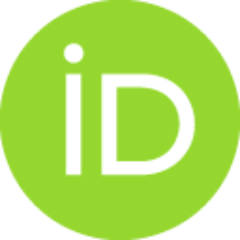 Ristić-Medić, Danijela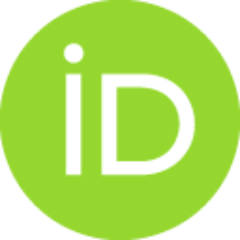 Mandić, Ljuba M.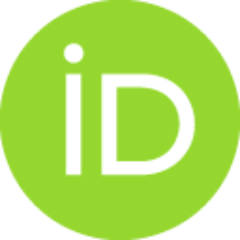 Nikolić, Milan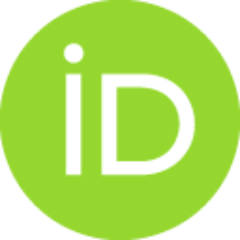 Jovanović, Vesna B.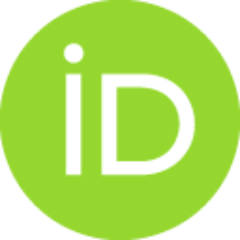 Докторска теза (Објављена верзија)

Апстракт
Poznato je da su semenke lana, susama i golice bogate esencijalnim masnim kiselinama ida predstavljaju značajni dijetarni izvor vitamina E i polifenola. Kod osoba sa hroničnombubrežnom insuficijencijom, na programu hemodijalize, aktuelna su ispitivanja dijetarnih mera ucilju smanjenja incidence kardiovaskularnih oboljenja. Iz navedenog proizišao je cilj ovedisertacije da se ispitaju efekti suplementacije ishrane smešom semenki lana, susama i golice kodbolesnika na hemodijalizi.Antioksidativna uloga humanog serum-albumina (HSA) u značajanoj meri određujeukupnu antioksidativnu aktivnost u plazmi, a analiza HSA pokazala je da je kod bolesnika naprogramu hemodijalize smanjen sadržaj redukovane Cys34 tiolne grupe (od koje potičeantioksidativni potencijal HSA) i povećan stepen karbonilacije HSA. Stoga je drugi cilj ovedisertacije bio da se in vitro ispita uticaj vezivanja komponenti ekstrakta smeše semenki lana,susama i golice, ferulinske kiseline (FE) i metabolita lignana (enterolaktona (EL
...
) i enterodiola(ED), koji se povećavaju u cirkulaciji nakon konzumiranja namirnica bogatih biljnim lignanima),kao i masnih kiselina, na promenu konformacije HSA i reaktivnosti (antioksidativnogpotencijala) Cys34 tiolne grupe, a da bi se sagledali mogući mehanizmi kojima komponente lana,susama i golice ostvaruju svoje in vivo efekte, pre svega antioksidativno dejstvo.Analizom masnokiselinskih profila ukupnih lipidnih ekstrakata smeše semenki gasnotečnomhromatografijom potvrđeno da je u semenkama lana najzastupljenija α-linolenskakiselina (ALA), a u semenkama susama i golice linolna kiselina (LA). Hladnoceđena uljaispoljila su različitu antioksidativnu aktivnost (rafinisano suncokretovo ulje>maslinovo ulje>uljelana>ulje golice> ulje susama) pri DPPH testu, u opsegu od 970 do 2000 μmola TE/1000 g ulja.Sadržaj hidrofilnih antioksidanasa u hladnoceđenim uljima je veoma nizak, sem za hladoceđenomaslinovo ulje. Pored lipofilnih antioksidanasa, pokazano je da metanolni ekstraktiobezmašćenih semenki (posebno lana) sadrže polifenole...
It is known that seeds of flax, sesame, and pumpkin are reach in essential fatty acids, andrepresent significant dietary source of vitamin E and polyphenols. In patients with chronic renalinsufficiency, on hemodialysis treatment, research topics about dietary supplementations withaims to reduce incidence of cardiovascular diseases, are actual. Therefore, the goal of thisdissertation was to investigate the effects of diet supplementation with the mixture of flax,sesame, and pumpkin seeds in patients on hemodialysis.The total antioxidative activity in plasma is significantly determined by antioxidative roleof human serum albumin (HSA), and analysis of the HSA in patients on hemodialysis showedthat the content of the free Cys34 thiol group (from which the HSA antioxidative potentialoriginates) is reduced and on the other hand, degree of HSA carbonylation is increased. Thus, thesecond goal of this dissertation was in vitro investigation of the binding of flax, sesame, andpumpkins seeds ext
...
racts components, ferulic acid (FE) and lignan metabolites (enterolactone(EL), enterodiol (ED), which are increased in circulation after consumption of food reach withplants lignan), as well as fatty acids, on the conformational change of the HSA and on thereactivity (antioxidative potential) of Cys34 thiol group, with the final goal to perceive thepossible mechanisms with which the flax, sesame, and pumpkin seeds explore in vivoantioxidative effects.Analysis of fatty acids profiles of total lipid extracts of seeds mixture using gas-liquidchromatography, confirmed that flaxseeds are the most abundant with α-linolenic acid (ALA),and sesame and pumpkin with linoleic acid (LA). Cold pressed oils showed differentantioxidative activity (refined sunflower oil>olive oil>flaxseed oil>pumpkin oil>sesame oil) inthe DPPH test (ranged from 970 to 2000 μmol TE/1000g oil). Content of hydrophilicantioxidants in cold pressed oils was extremely low, except for cold pressed olive oil. Besideslipophilic antioxidants, it was shown that methanol extracts of defatted seeds (particularlyflaxseed) contain polyphenols. Antioxidative activity of the extracts (flax>sesame>pumpkinseeds), determined using DPPH and ABTS tests, was corresponded to the contents of totalphenols in extracts...
Кључне речи:
flaxseed / sesame / pumpkin seed / n-3 fatty acids / n-6 fatty acids / ferulic acid / enterolactone / hemodialysis / human serum albumin / antioxidative properties of thehuman serum albumin / Cys34 thiol group reactivity / enterodiol / lan / susam / golica / n-3 masne kiseline / n-6 masne kiseline / ferulinska kiselina / enterolakton / hemodijaliza / humani serum-albumin / antioksidativna aktivnosthumanog-serum albumina / reaktivnost Cys34 tiolne grupe / enterodiol
Извор:
Универзитет у Београду, 2016
Издавач:
Универзитет у Београду, Хемијски факултет
Related items
Showing items related by title, author, creator and subject.
Kovacevic-Filipovic, Milica; Ilić, Vesna; Vujčić, Zoran; Dojnov, Biljana; Stevanov-Pavlović, Marija; Mijacevic, Zora; Božić, Tatjana T.

(Elsevier Science Bv, Amsterdam,

2012

)

Jovanović, Vesna B.

(Универзитет у Београду, Хемијски факултет,

2013

)

Ivanovska, J.; Jankovic, J.; Aćimović, Jelena M.; Stanimirović, Bojana; Mandić, Ljuba M.

(Blackwell Publishing, Oxford,

2007

)