Organic-geochemical characterization and correlation of crude oils samples from the most significant oil fields in the Sirte basin, Lybia
Organsko-geohemijska karakterizacija i korelacija uzoraka sirove nafte iz najznačajnijih naftnih polja basena Sirte, Libija
Authors
Faraj, Musbah Abduljalil M.
Contributors
Jovančićević, Branimir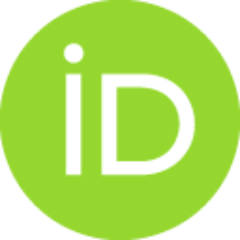 Šolević-Knudsen, Tatjana
Stojanović, Ksenija A.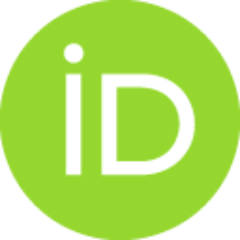 Doctoral thesis (Published version)

Abstract
Ova doktorska disertacija sastoji se od dve jasno definisane celine.U prvom delu ove teze vrednosti parametara izračunatih na osnovu raspodela i obilnostiodabranih pentacikličnih terpana u sirovim naftama iz Libije i Srbije, koji su originalno dobijeniiz rezultata gasno hromatografsko – maseno spektrometrijske (GC-MS) analize upoređene su sakvantifikacionim rezultatima koji su zasnovani na gasno hromatografsko – masenospektrometrijsko – maseno spektrometrijskoj (GC-MS-MS) analizi. Analizirani parametri sunajčešće korišćeni terpanski izvorni i maturacioni parametri, koji su primenjeni na veliku grupuuzoraka od 70 sirovih nafti, koje potiču iz pet naftnih polja. Cilj je bio da se ispita u kojoj meri semerenja odabranih parametara ovim dvema tehnikama slažu i da se odredi uticaj razlika izmeđuvrednosti ovih parametara na geohemijsku interpretaciju. U tom cilju, korišćene su dvestatističke metode: koeficijent slaganja korelacija i dijagram srednja vrednost-razlika. Dobijenirezultati pokazu
...
ju da izračunavanje C2718α(H)-22,29,30-trisnorneohopan/(C2718α(H)-22,29,30-trisnorneohopan + C2717α(H)-22,29,30- trisnorhopan), C2918α(H)-30-norneohopan/C2917α(H)21β(H)-30-norhopan i C2917α(H)21β(H)-30- norhopan/C3017α(H)21β(H)- hopan odnosa bilo GC-MS ili GC-MS-MS tehnikom ne utiče značajno nainterpretaciju. S druge strane, određivanje C3017β(H)21α(H)-moretan/C3017α(H)21β(H)-hopanodnosa, gamaceranskog indeksa i oleananskog indeksa GC-MS ili GC-MS-MS tehnikom možeznačajno uticati na interpretaciju. Ove razlike se mogu objasniti koeluiranjem i preklapanjempikova tokom GC-MS analize ali takođe i boljim razdvajanjem, većom preciznošću i boljomselektivnošću GC-MS-MS tehnike. Odstupanje skoro svih parametara od linije jednakosti jeslično za nafte iz istog naftnog polja ali su uočene razlike pri analizi nafti iz različitih naftnihpolja. Stoga, kada se planira primena GC-MS-MS rezultata u organsko geohemijskiminterpretacijama, preporučuje se i regionalna kalibracija odnosa između GC-MS i GC-MS-MS rezultata za svaki naftni sistem...
This thesis consists of two dinstictive parts.In the first part of this thesis the values of parameters calculated from distributions andabundances of selected pentacyclic terpanes in crude oils from Libya and Serbia, which wereoriginally derived from gas chromatography-mass spectrometry (GC-MS) were compared withquantification results based on gas chromatography-mass spectrometry-mass spectrometry (GCMS-MS). The parameters analyzed are the most often used terpane source and maturityparameters, which were applied to a large sample set of 70 oils, originating from five oil fields.The aim of the paper was to investigate to which extent the measurements of the selectedparameters by these two instrumental techniques agree and to determine influence of differencesbetween parameter values on geochemical interpretation. For that purpose two methods,concordance correlation coefficient and mean-difference plot were used. The obtained resultsindicate that calculation of C2718α(H)-22,29,30-trisno
...
rneohopane/(C2718α(H)-22,29,30-trisnorneohopane + C2717α(H)-22,29,30-trisnorhopane), C2918α(H)-30-norneohopane/C2917α(H)21β(H)-30-norhopane and C2917α(H)21β(H)-30-norhopane/C3017α(H)21β(H)-hopane ratios either by GC-MS or GC-MS-MS do notsignificantly influence interpretation. On the other hand, determination of C3017β(H)21α(H)-moretane/C3017α(H)21β(H)- -hopane ratio, gammacerane index and oleanane index by GC-MSvs. GC-MS-MS could notably affect interpretation. These differences can be explained by coelutionand peak overlapping in GC-MS but also by better separation, higher precision and betterselectivity of the GC-MS-MS. Deviation of the almost all studied parameters from the line ofequality was similar for the oils from the same oil field but some differences were observed forthe oils from different oil fields. Therefore, when GC-MS-MS results are to be used in organicgeochemical interpretations, a regional calibration of GC-MS vs. GC-MS-MS relationship foreach petroleum system is highly recommended...
Keywords:
crude oils / terpanes / GC-MS / GC-MS-MS / concordance correlation coefficient / Sirte Basin / Intisar oil field / organic geochemical characterization / mean-difference plot / sirove nafte / terpani / GC-MS / GC-MS-MS / koeficijent slaganja korelacija / Sirte Basen / naftno polje Intisar / organskogeohemijskakarakterizacija / dijagram srednja vrednost-razlika
Source:
Универзитет у Београду, 2017
Publisher:
Универзитет у Београду, Хемијски факултет