Dizajn i sinteza inhibitora botulinum neurotoksina A i parazita Plasmodium falciparum
benzothiophene and steroidal derivatives of aminoquinoline
Authors
Konstantinović, Jelena M.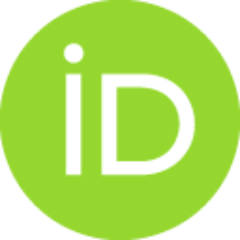 Contributors
Šolaja, Bogdan A.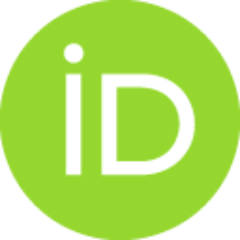 Milić, Dragana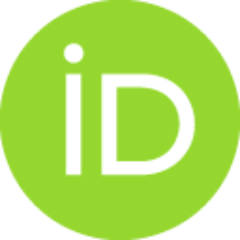 Opsenica, Igor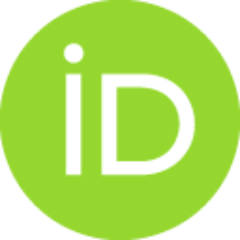 Đurković-Đaković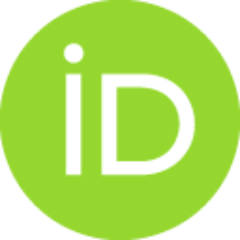 Kostić, Vladimir S.
Doctoral thesis (Published version)

Abstract
Botulinum neurotoksini su najjaĉi poznati prirodni otrovi i izazivaĉi botulizma –potencijalno smrtonosne neuroparalitiĉke bolesti. U poslednje vreme, sve veći brojstudija je usmeren ka pronalaţenju inhibitora botulinum neurotoksina serotipa A(BoNT/A) aktivnih unutar ćelije, jer terapija antitelima ima uspeha jedino pre nego štotoksin uĊe u neuron. U okviru ove doktorske disertacije izvršena je sinteza i detaljnoispitivanje inhibitorne aktivnosti novih steroidnih i benzo[b]tiofenskih derivata4-aminohinolina prema kratkom nizu (BoNT/A LC) i holotoksinu BoNT/A. Uistraţivanju je korišćen proteolitiĉki in vitro esej i ćelijski esej u motornim neuronimarazvijenim iz embrionalnih matiĉnih ćelija miša (mES-MN). Dodatno, molekulskomodelovanje i uklapanje novih derivata u aktivno mesto enzima izvršeno je korišćenjemprograma Schr dinger Suite 2016-4.U in vitro proteolitiĉkom eseju, sintetisana jedinjenja su ostvarila do 85%inhibicije BoNT/A LC pri koncentraciji 20 μM, dok su IC50 vrednosti bile u
...
opsegu 0,7–10,2 μM. U preintoksikacionom modelu u motornim neuronima razvijenim izembrionalnih matiĉnih ćelija miša (mES-MN) novi derivati su vršili zaštitu proteinaSNAP-25i do 88%, u niskim mikromolarnim koncentracijama i u dozno-zavisnomreţimu. Najaktivniji derivati su testirani u postintoksikacionom modelu, u kome sejedinjenja dodaju ćelijskoj kulturi 30 ili 60 minuta posle holotoksina. U oba modela jeuoĉena korelacija procenta zaštite SNAP-25 i primenjene koncentracije jedinjenja.Jedinjenje 17 (JK141) je pokazalo 99% zaštite SNAP-25 kada se administrira 30 minutaposle BoNT/A...
Botulinum neurotoxins are the most poisonous (biological) substances knownand causative agents of botulism – serious and potentially fatal neuroparalytic illness.Recently, the majority of efforts have focused on identification of botulinum neurotoxinserotype A (BoNT/A) inhibitors with intracellular activity, because antibody-basedtreatments are successful only before toxin enters a neuron. In this doctoral dissertationsynthesis and detailed evaluation of inhibitory potencies of new steroidal andbenzo[b]thiophene 4-aminoquinoline derivatives against BoNT/A light chain (LC) andfull length BoNT/A is reported. Both in vitro proteolytic assay and cell-based assayusing mouse embryonic stem cell derived motor neurons (mES-MNs) were employed.To rationalize the inhibitory potencies of the new derivatives, structure-based dockingsimulations were performed using Schr dinger Suite 2016-4 and the modules therein.Using in vitro HPLC-based assay, the newly synthesized molecules have shownBoNT/A LC in
...
hibition up to 85% at 20 μM and IC50 values ranging from 0.7–10.2 μM.Compounds tested during BoNT/A challenge in mES-MNs in preintoxication modelwere found to protect SNAP-25 proteinii by up to 88% at low μM concentrations and indose-dependent manner. The most effective derivatives were also tested in a postexposuremodel, where compounds were added 30 or 60 minutes following holotoxinadministration. In both pre- and postintoxication models, dose-dependent behavior wasobserved. Compound 17 (JK141) showed 99% of SNAP-25 cleavage protection whenadministrated 30 minutes after BoNT/A...
Keywords:
botulinum neurotoxin / small molecule inhibitors / aminoquinoline / steroid / antimalarials / Plasmodium falciparum / pharmacokinetics / benzotiophene / botulinum neurotoksin / mali molekuli kao inhibitori / aminohinolin / benzotiofen / antimalarici / Plasmodium falciparum / farmakokinetika / steroid
Source:
Универзитет у Београду, 2018
Publisher:
Универзитет у Београду, Хемијски факултет
Funding / projects: