Identification of stress biomarkers for drought and increased soil temperature in seedlings of European beech (Fagus sylvatica)
Authors
Popović, Milica M.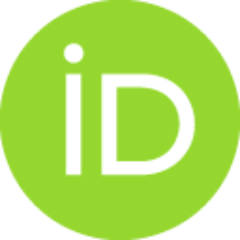 Gregori, Marco
Vodnik, Dominik
Ferlan, Mitja
Mrak, Tanja
Straus, Ines
McDowell, Nathan G.
Kraigher, Hojka
de Marco, Ario
Article (Accepted Version)

Abstract
Drought is an environmental stress that impacts plant productivity. Projections show both an increase in intense rain events and a reduction in the number of rain days, conditions that leads to increased risk of drought. Consequently, the identification of molecular biomarkers suitable for evaluating the impact of water deprivation conditions on forest plant seedlings is of significant value for monitoring purposes and forest management. In this study, we evaluated a biochemical methodology for the assessment of drought stress coupled with variable soil temperature in European beech (Fagus sylvatica L.) seedlings by analyzing a set of metabolites and enzymes involved in free radical scavenging and cell wall synthesis. The results indicate that the specific activities and isoform profile of superoxide dismutases and glutathione peroxidases together with the variation of phenolic compounds enable discrimination between seedlings with different degrees of photosynthetic activity. This app
...
roach represents a promising platform for the assessment of drought stress in forest trees and could serve for enhancing selection and breeding practices, allowing for plants that are more tolerant of abiotic stress.
Keywords:
beech / drought / superoxide dismutase / oxidative stress / glutathione peroxidase
Source:
Canadian Journal of Forest Research = Revue Canadienne de La Recherche Forestiere, 2017, 47, 11, 1517-1526
Publisher:
Canadian Science Publishing, Nrc Research Press, Ottawa
Funding / projects:
Note:
This is the peer-reviewed version of the following article: Popović, M.; Gregori, M.; Vodnik, D.; Ferlan, M.; Mrak, T.; Straus, I.; McDowell, N. G.; Kraigher, H.; de Marco, A. Identification of Stress Biomarkers for Drought and Increased Soil Temperature in Seedlings of European Beech (Fagus Sylvatica). Canadian Journal of Forest Research = Revue Canadienne de La Recherche Forestiere 2017, 47 (11), 1517–1526. https://doi.org/10.1139/cjfr-2016-0530