Synthesis, characterization and cytotoxic activity of organoruthenium(II)-halido complexes with 5-chloro-1H-benzimidazole-2-carboxylic acid
Authors
Pantić, Darko N.
Mihajlović-Lalić, Ljiljana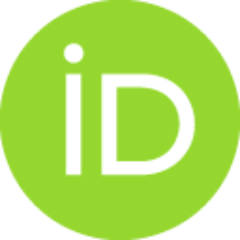 Aranđelović, Sandra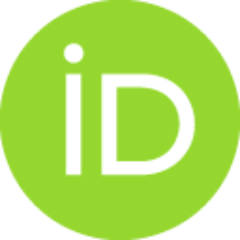 Radulović, Siniša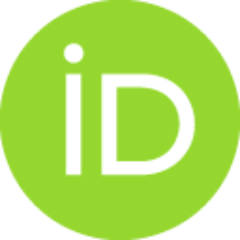 Grgurić-Šipka, Sanja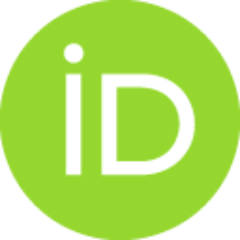 Article (Published version)

Abstract
Three new ruthenium(II)-arene halido complexes, [(η 6 -p-cymene) RuX(L)] (1–3), were synthesized in a reaction of [(η 6 -p-cymene)RuX 2 ] 2 with 5-chloro-1H-benzimidazole-2-carboxylic acid (HL) in ethanol (X – = Cl – (1), Br – (2), I – (3)). The complexes were characterized by elemental analysis, mass spectrometry, IR, 1 H and 13 C NMR spectroscopy. The cytotoxic activity of the ligand precursor and its ruthenium complexes was tested by MTT assay in human cancer cell lines: lung adenocarcinoma (A549), myelogenous leukemia (K562) as well as in one normal human fetal lung fibroblast cell line (MRC-5). The results show that ruthenium(II)-arene complexes possess enhanced cytotoxicity when compared to HL in the range of concentrations up to 300 µM. In terms of halido ligand substitution, cytotoxic activity toward A549 and K562 cell lines in 1–3 serie significantly increased (e.g., IC 50 values for K562: 1: 205.76 µM; 2: 174.77 µM; 3: 83.97 µM). All studied compounds were found to be ineffec
...
tive toward MRC-5. Hydrolysis of 1–3 was followed by UV-vis spectroscopy at 25 °C, revealing ligand-substitution reactions at the Ru(II) center. Compounds 2 and 3 underwent rapid hydrolysis ranging from a few minutes for the aquation to ca. 20 min, confirming typical Ru-arene behavior in aqueous solutions.
Keywords:
arene ligand / benzimidazole derivatives / cytotoxicity / halido complex / Ruthenium(II)
Source:
Journal of Coordination Chemistry, 2019, 72, 5-7, 908-919
Funding / projects: