Redoks svojstva slobodnih aminokiselina i indola kao model-jedinjenja u Fentonovom sistemu
Redox properties of free amino acids and indole as a model compound in the fenton system
Authors
Milić Komić, Sonja
Contributors
Anđelković, Katarina K.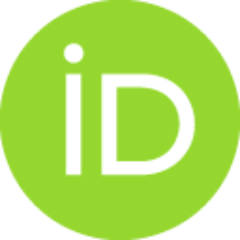 Bogdanović Pristov, Jelena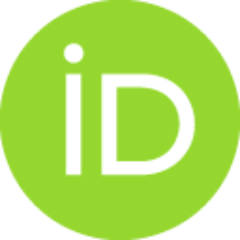 Sladić, Dušan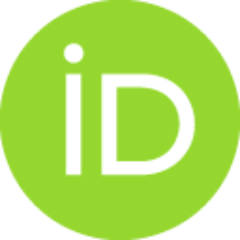 Doctoral thesis (Published version)

Abstract
U ovoj tezi ispitivane su antioksidativne aktivnosti (AA) slobodnih aminokiselina (glicin, alanin, prolin, valin, izoleucin, leucin, fenilalanin, triptofan, tirozin, serin, treonin, asparagin, glutamin, histidin, asparaginska kiselina, glutaminska kiselina, lizin, arginin, cistein i metionin, homocistein, hidroksiprolin, norleucin, 2-aminobutanska kiselina i 3,4-dihidroksifenilalanin) u Fentonovom sistemu. Redosled reaktivnosti aminokiselina u reakciji sa hidroksil-radikalom, antioksidativne aktivnosti (HO•) bio je sledeći: Trp > norleucin > Phe, Leu > Ile > His >3,4-dihidroksifenilalanin, Arg > Val > Lys, Tyr, Pro > hidroksiprolin > α-aminobutanska kiselina > Gln, Thr, Ser > Glu, Ala, Gly, Asn, Asp. Aminokiseline koje sadrže sumpor su u reakciji sa hidroksil-radikalom davale više različitih radikalskih vrsta koje su ispitivane EPR metodom sa spinskim hvatačima...
In this thesis antioxidative activities (AA) of free L-amino acids (glycine, alanine, proline, valine, isoleucine, leucine, phenylalanine, tryptophane, tyrosine, serine, threonine, asparagine, glutamine, histidine, aspartic acid, glutamic acid, lysine, arginine, cystein and methionine, homocysteine, hydroxyproline, norleucine, α-aminobutyric acid and 3,4-dihydroxyphenylalanine) against Fenton system-mediated hydroxyl radical (HO•) production in aqueous solution were studied. The rank order according to AA was: Trp > norleucine > Phe, Leu > Ile > His >3,4-dihydroxyphenylalanine, Arg > Val > Lys, Tyr, Pro > hydroxyproline> α-aminobutyric acid > Gln, Thr, Ser > Glu, Ala, Gly, Asn, Asp. Sulfur-containing FAA generated different secondary reactive products, which were discriminated by the means of electron paramagnetic resonance spin-trapping spectroscopy...
Keywords:
slobodne aminokiseline, triptofan, indol, redoks osobine, antioksidativnost, Fentonov sistem, hidroksil-radikal, gvožđe, otpadne vode, UV zračenje / free amino acids, tryptophan, indole, redox properties, antioxidant, Fenton system, hydroxyl radical, iron, waste waters, UV irradiation
Source:
Универзитет у Београду, 2018
Publisher:
Универзитет у Београду, Хемијски факултет
Funding / projects: