Synthesis, characterization and crystal structures of Ni(II) and Cu(I) complexes with the condensation product of 2-(diphenylphosphino)benzaldehyde and 1-hydrazinophthalazine
Authors
Milenković, Milica R.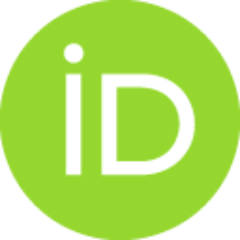 Shcherbakov, Igor N.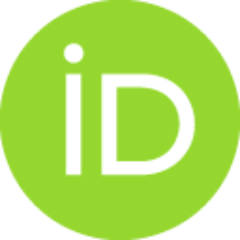 Popov, Leonid D.
Levchenkov, Sergey I.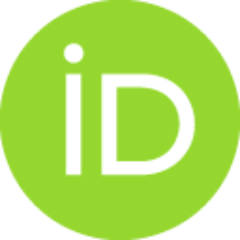 Borodkin, Sergey A.
Alexandrov, Grigory G.
Article (Accepted Version)

Abstract
A square-pyramidal Ni(II) complex (1) with the composition [NiL(HL')]CIO4 center dot H2O was synthesized in the reaction of nickel(II) perchlorate and 2[2-(diphenylphosphino)benzylidene]-1-phthalazinylhydrazone (HL). The coordination surrounding the Ni(II) ion consist of a PNN coordinated deprotonated HL ligand and its corresponding oxidation product phosphine oxide HL' coordinated via two nitrogen atoms of the hydrazinophthalazine moiety. The structure of Ni(II) complex 1 was determined by X-ray analysis, IR spectroscopy, elemental analysis and magnetic measurements. In the reaction of copper(II) perchlorate with HL, a binuclear phthalazine bridged Cu(I) complex (2) was obtained with the composition [Cu-2(HL)(2)](ClO4)(2)center dot C2H5OH. The structure of Cu(I) complex 2 was determined by X-ray analysis, IR and NMR spectroscopy, elethental analysis and magnetic measurements.
Keywords:
2-(Diphenylphosphino)benzaldehyde / Crystal structure / Cu(I) complex / Hydralazine / Ni(II) complex
Source:
Polyhedron, 2017, 121, 278-284
Publisher:
Pergamon-Elsevier Science Ltd, Oxford
Funding / projects:
SFedU [213.01-07-2014/03PChVG]
Note:
This is the peer-reviewed version of the following article: Milenković, M.; Shcherbakov, I. N.; Popov, L. D.; Levchenkov, S. I.; Borodkin, S. A.; Alexandrov, G. G. Synthesis, Characterization and Crystal Structures of Ni(II) and Cu(I) Complexes with the Condensation Product of 2-(Diphenylphosphino)Benzaldehyde and 1Hydrazinophthalazine. Polyhedron 2017, 121, 278–284. https://doi.org/10.1016/j.poly.2016.10.020
Supplementary material: http://cherry.chem.bg.ac.rs/handle/123456789/3257