The application of ionic liquids in the electrochemical synthesis of dimethyl carbonate from CO2 and methanol
Authors
Li, J.
Wang, R.
Jovančićević, Branimir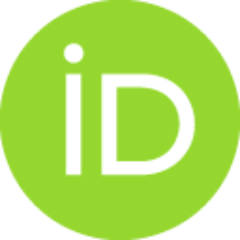 Book part (Published version)

Abstract
Dimethyl carbonate (DMC) is a rapidly developing green chemical product. It can be used as substitutes for basic organic chemical raw materials to replace toxic phosgene, methyl chloride, methyl chloroformate and other substances, which has important meaning for environmental protection. On one hand, CO2 is the most important greenhouse gas, causing environmental problems. On the other hand, it is also a rich and cheap carbon source. The synthesis of dimethyl carbonate from CO2 and methanol has received much attention in the past years. However, due to the thermodynamic stability and kinetic inertness of CO2, the direct synthesis of dimethyl carbonate from CO2 and methanol can only be carried out under the conditions of high temperature and high pressure or in the presence of catalysts, and even so the yield is not high. Electrochemical fixation of CO2 to dimethyl carbonate can improve the utilization of CO2 and enable the reaction to proceed under mild condition. Especially the use of
...
green solvent ionic liquids in the study of CO2 fixation has more practical significance. Here we will introduce the process and mechanism of electrochemical synthesis of DMC in ionic liquids. The yield of DMC is affected by various factors such as ionic liquids, cathode materials, temperature, reaction time, working potential and the types of electrolytic cell. We reviewed herein the influence of several factors on the yield of DMC. © 2017 by Nova Science Publishers, Inc. All rights reserved.
Keywords:
CO2 / Dimethyl carbonate / Electrochemical / Ionic liquids
Source:
2017, 63-82
Note:
Ionic Liquids: Electrochemistry, Uses and Challenges