Improved Flavin-Based Catalytic Photooxidation of Alcohols through Intersystem Crossing Rate Enhancement
Authors
Korvinson, Kirill A.
Hargenrader, George N.
Stevanović, Jelena
Xie, Yun
Joseph, Jojo
Maslak, Veselin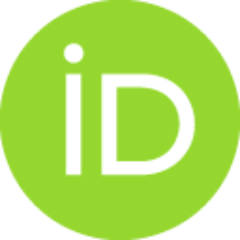 Hadad, Christopher M.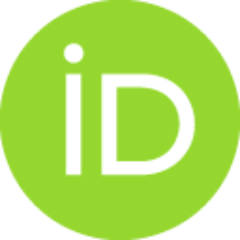 Glusac, Ksenija D.
Article (Accepted Version)

Abstract
The triplet excited-state formation efficiency in a flavin derivative was increased by the introduction of iodine into the molecular framework. The transient absorption measurements showed that the intersystem crossing rate was 1.1 X 10(10) s(-1) significantly faster than in the parent flavin compound. Furthermore, the photocatalytic efficiency of iodoflavin was evaluated using the oxidation of benzyl alcohol as a model reaction. The benzaldehyde product yields were higher when iodoflavin was used as a photocatalyst, showing that the increased triplet yield directly translates into improved photocatalysis. The iodoflavin catalyst also allowed the use of higher substrate concentrations (since the undesired electron transfer from singlet excited state was minimized), which is expected to improve the practical aspects of photocatalysis by flavins.
Source:
Journal of Physical Chemistry. Part A: Molecules, Spectroscopy, Kinetics, Environment and General Th, 2016, 120, 37, 7294-7300
Publisher:
Amer Chemical Soc, Washington
Funding / projects:
National Science Foundation [CHE-1055397, DMR-1212842]
Note:
This is peer-reviewed version of the following article: Korvinson, K. A.; Hargenrader, G. N.; Stevanovic, J.; Xie, Y.; Joseph, J.; Maslak, V.; Hadad, C. M.; Glusac, K. D. Improved Flavin-Based Catalytic Photooxidation of Alcohols through Intersystem Crossing Rate Enhancement. Journal of Physical Chemistry A 2016, 120 (37), 7294–7300. https://doi.org/10.1021/acs.jpca.6b08405
Supplementary material: http://cherry.chem.bg.ac.rs/handle/123456789/3542