Pentagonal bipyramidal complexes of Co(II) with singly- and doubly-deprotonated 2 ',2 '''-(2,6-pyridindiyldiethylidene)dioxamohydrazide - The crystal structure of [diaqua-2 ',2 '''-(2,6-pyridindiyldiethylidene)dioxamohydrazidecobalt(II)] hexahydrate
Authors
Ivanović, I.
Anđelković, Katarina K.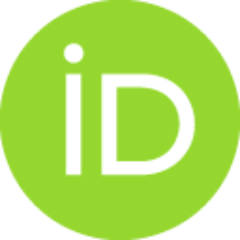 Beljanski, V
Prelesnik, BV
Leovac, Vukadin M.
Momirovic, M
Article (Published version)

Abstract
This paper reports the first Co(II) complexes with a singly-and doubly-deprotonated H2L ligand (H2L = 2',2'''-(2,6-pyridindiyldiethylidene)dioxamohydrazide belonging to the planar pentadentate class. The complexes were characterized by elemental analysis, thermal analysis, IR spectroscopy, molar conductivity and magnetic susceptibility measurements. The crystal structure of [Co(L)(H2O)(2)].6H(2)O complex has been determined. The pentagonal bipyramidal geometry present in the previously synthesized complex [Co(H2L)(H2O)(MeOH)](ClO4)2(,) wherein the ligand is present in a neutral form, has been preserved around Co(II).
Keywords:
pentagonal bipyramidal complexes / cobalt(II) / pentadentates / X-ray structure
Source:
Journal of Coordination Chemistry, 1997, 42, 4, 335-342
Publisher:
Gordon Breach Sci Publ Ltd, Reading