Exciton Coherence Length and Dynamics in Graphene Quantum Dot Assemblies
Authors
Singh, Varun
Zorić, Marija R.
Hargenrader, George N.
Valentine, Andrew J. S.
Zivojinović, Olivera
Milić, Dragana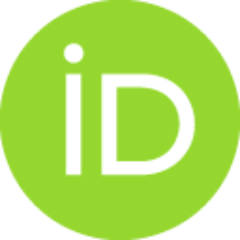 Li, Xiaosong
Glušac, Ksenija D.
Article (Published version)

Abstract
Exciton size and dynamics were studied in assemblies of two well-defined graphene quantum dots of varying size: hexabenzocoronene (HBC), where the aromatic core consists of 42 C atoms, and carbon quantum dot (CQD) with 78 C atoms. The synthesis of HBC and CQD were achieved using bottom-up chemical methods, while their assembly was studied using steady-state UV/vis spectroscopy, X-ray scattering, and electron microscopy. While HBC forms long ordered fibers, CQD was found not to assemble well. The exciton size and dynamics were studied using time-resolved laser spectroscopy. At early times (∼100 fs), the exciton was found to delocalize over ∼1-2 molecular units in both assemblies, which reflects the confined nature of excitons in carbon-based materials and is consistent with the calculated value of ∼2 molecular units. Exciton-exciton annihilation measurements provided the exciton diffusion lengths of 16 and 3 nm for HBC and CQD, respectively.
Source:
The journal of physical chemistry letters, 2020, 11, 1, 210-216