Combined Experimental and Theoretical Investigation of the Origin of Magnetic Anisotropy in Pentagonal Bipyramidal Isothiocyanato Co(II), Ni(II), and Fe(III) Complexes with Quaternary-Ammonium-Functionalized 2,6-Diacetylpyridine Bisacylhydrazone
Authors
Darmanović, Darinka
Shcherbakov, Igor N.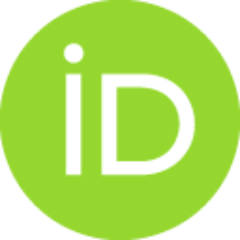 Duboc, Carole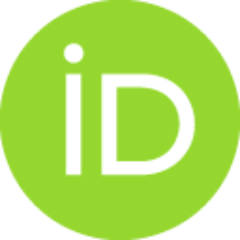 Spasojević, Vojislav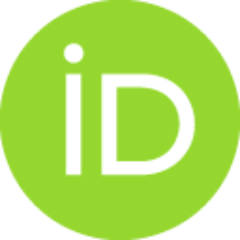 Hanžel, Darko
Anđelković, Katarina K.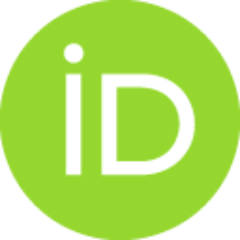 Radanović, Dušanka D.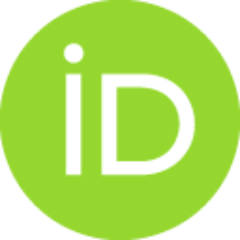 Turel, Iztok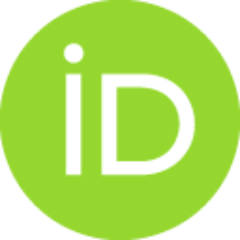 Milenković, Milica R.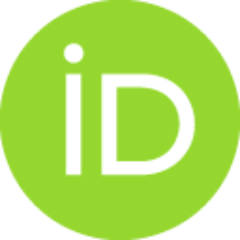 Gruden, Maja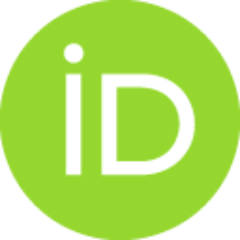 Čobeljić, Božidar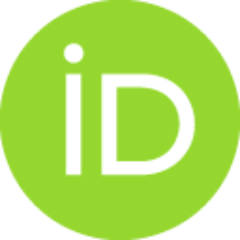 Zlatar, Matija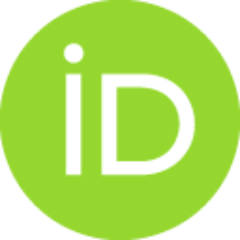 Article (Accepted Version)

Abstract
Magnetic anisotropy in pentagonal bipyramidal complexes of Co(II) (1 and 2), Fe(III) (3 and 4), and Ni(II) (5) with a 2,2′-[2,6-pyridinediylbis(ethylidyne-1-hydrazinyl-2-ylidene)]bis[N,N,N-trimethyl-2-oxoethanaminium] equatorial ligand and isothiocyanato axial ligands has been investigated by magnetic susceptibility measurements, powder X-band electron paramagnetic resonance (EPR) spectroscopy, Mössbauer spectroscopy, ab initio, and ligand-field density functional theory (LFDFT) calculations. The studied complexes display three distinct types of magnetic anisotropy. Co(II) complexes (1 and 2) show an easy plane anisotropy with large and positive D values and negligible rhombicity. The Ni(II) complex (5) has uniaxial magnetic anisotropy with a negative D value. Fe(III) complexes (3 and 4) have small zero-field splitting (ZFS) parameters. Theoretical modeling is used to rationalize the magnetic anisotropy in these systems and to identify the most important excited states that are respons
...
ible for the zero-field splitting. These excitations are a consequence of the electronic structure of the central metal ion in ideal pentagonal bipyramidal coordination.
Keywords:
Magnetic properties / Electron paramagnetic resonance spectroscopy / Quantum mechanics / Mössbauer spectroscopy / Magnetic susceptibility measurements / ab initio / Ligand Field Theory / Group theory / Magnetic anisotropy / Zero Field Splitting / LFDFT / DFT / Theoretical modeling / Symmetry / Pentagonal Bipyramidal
Source:
The Journal of Physical Chemistry C, 2019, 123, 51, 31142-31155
Publisher:
American Chemical Society (ACS)
Funding / projects:
Note:
This is the peer-reviewed version of the following article: Darmanović, D.; Shcherbakov, I. N.; Duboc, C.; Spasojević, V.; Hanžel, D.; AnÄ'elković, K.; Radanović, D.; Turel, I.; Milenković, M.; Gruden, M.; et al. Combined Experimental and Theoretical Investigation of the Origin of Magnetic Anisotropy in Pentagonal Bipyramidal Isothiocyanato Co(II), Ni(II), and Fe(III) Complexes with Quaternary-Ammonium-Functionalized 2,6-Diacetylpyridine Bisacylhydrazone. Journal of Physical Chemistry C 2019, 123 (51), 31142–31155. https://doi.org/10.1021/acs.jpcc.9b08066
Supplementary material: http://cherry.chem.bg.ac.rs/handle/123456789/3857