Modern and traditional extraction techniques affect chemical composition and bioactivity of Tanacetum parthenium (L.) Sch.Bip
Authors
Zengin, Gokhan
Cvetanović, Aleksandra
Gašić, Uroš M.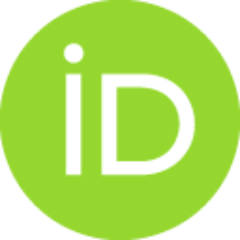 Stupar, Alena
Bulut, Gizem
Şenkardes, Ismail
Dogan, Ahmet
Ibrahime Sinan, Kouadio
Uysal, Sengul
Aumeeruddy-Elalfi, Zaahira
Aktumsek, Abdurrahman
Fawzi Mahomoodally, Mohamad
Article (Published version)

Abstract
Tanacetum parthenium (L.) Sch.Bip (TP), a flowering plant, is famous in traditional medicine to prevent migraine and headache. However, there is currently a dearth of studies to advocate the phytochemical profile and biological propensities of extracts prepared from this plant. This study endeavors to highlight the biological potential of TP extracts prepared by modern (ultrasound-UAE, microwave-MAE and accelerated-ASE extractions) and traditional (maceration and Soxhlet) extraction techniques. The chemical profile of the extracts was established via ultra-high-pressure liquid chromatography-tandem mass spectrometry (UHPLC-MS/MS) technique. Sixty different polyphenolic compounds belonging to the classes of phenolic acids, flavonoid glycosides and flavonoid aglycones were recorded in the extracts. Additionally, the quantity of 17 components was measured using appropriate standards and it was found that the modern extraction gave extracts with the higher content of observed compounds tha
...
n the traditional techniques. Evaluation of antioxidant activity was determined in vitro via five standard assays. The inhibitory potential of TP extracts against key enzymes implicated in the non-communicable diseases such as diabetes (α-amylase and α-glucosidase), neurodegenerative diseases (acetyl- and butyrylcholinesterase) and skin diseases (tyrosinase), was assessed. Potent antioxidant ability of all TP extract was revealed with a predominance for the extracts yielded using the ASE method. This potent antioxidant activity of the extracts corroborated with the high phenolic (65.05 ± 0.27 mg gallic acid equivalent (GAE)/g extract) and flavonoid contents (55.40 ± 0.52 mg rutin equivalent (RE)/g extract). Tanacetum parthenium extracts also showed significant α-glucosidase inhibitory activity (1.63–1.67 mmol acarbose equivalent (ACAE)/g extract) and moderate inhibition activity against α-amylase (0.51-0.56 mmol ACAE/g extract). The extracts also showed potent activity against cholinesterases and tyrosinase. This study tend to validate the use of TP extracts obtained by novel extraction techniques such as ASE, as potent bioactive extracts to be further studied for therapeutic bio-product development.
Keywords:
Antioxidant / Feverfew / Novel agents / Phenolics / Phytochemicals
Source:
Industrial Crops and Products, 2020, 146
Projects:
This work was partly supported by the Ministry of Education, Science and Technological Development of the Republic of Serbia.