Razvoj novih inhibitora proliferacije parazita Plasmodium falciparum i malignih ćelija
Development of new inhibitors of parasite Plasmodium falciparum and malignant cells proliferation
Authors
Selaković, Milica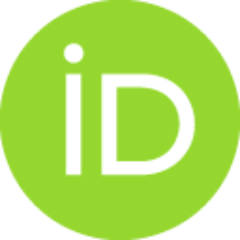 Contributors
Šolaja, Bogdan A.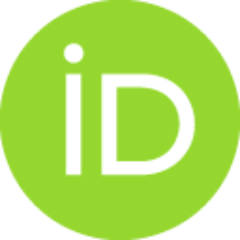 Milić, Dragana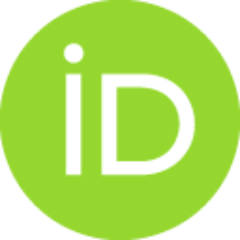 Opsenica, Igor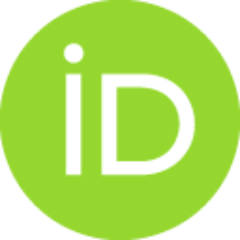 Vajs, Vlatka
Srdić-Rajić, Tatjana
Doctoral thesis (Published version)

Abstract
Malarija spada u najrasprostranjenije parazitske bolesti na svetu. Širenje rezistencije parazita malarije prema dostupnim antimalaricima i potreba za efikasnijim delovanjem u više faza životnog ciklusa parazita, razlozi su za intenzivno istraživanje na polju iznalaženja novih potencijalnih lekova. U ovoj disertaciji prikazana je sinteza novih jedinjenja koja sadrže poznatu 4-aminohinolinsku farmakoforu, kao i rezultati ispitivanja njihove biološke aktivnosti u različitim fazama životnog ciklusa parazita malarije. Jedinjenje 38 (MVNP001) se istaklo svojom izuzetnom aktivnošću u eritrocitnoj i sporozoitnoj fazi, a umerenom aktivnošću prema gametocitima u in vitro uslovima. Inhibitor proliferacije parazita u in vitro uslovima, nije toksičan prema zdravim miševima i embrionima zebra-ribica. U modelu eksperimentalne malarije na miševima, jedinjenje 38 (MVNP001) dva puta produžava život inficiranih jedinki u poređenju sa kontrolom. Dodatno, jedinjenje 38 (MVNP001) iskazalo je i značajnu in v
...
itro antitumorsku aktivnost prema ćelijskim linijama karcinoma dojke MCF-7 i MDA-MB-231, kao i u ksenograft modelu tumora u embrionima zebra-ribica uz supresiju angiogeneze. Rezultati ispitivanja antimalarijske i posebno antitumorske aktivnosti derivata 38 (MVNP001) pokazane ksenograft testom, nedvosmisleno ukazuju na značaj daljeg istraživanja farmakoloških osobina ovog jedinjenja.Sintetisani su i novi derivati benzotiazola i ispitano je njihovo antiproliferativno dejstvo prema malignim ćelijama u in vitro uslovima. Pokazano je da najaktivnija jedinjenja prema MCF-7 ćelijskoj liniji karcinoma dojke dovode do apoptoze zaustavljanjem ćelijskog ciklusa u G2/M fazi. Paralelno sa indukcijom apoptoze, jedinjenja smanjuju nivo produkcije reaktivnih kiseoničnih vrsta. Karbamati benzotiazola, koji efikasno inhibiraju rast NT2/D1 ćelijske linije humanog teratokarcinoma u in vitro uslovima, remete adhezivnu sposobnost ćelija sukcesivno ih uvodeći u apoptozu. Sposobnost novih derivata da inhibiraju migraciju i invanzivnost NT2/D1 ćelija ukazuje na moguće antimetastazno dejstvo.
spread of malaria parasite resistance to currently available drugs and need for more efficient inhibitors that target multiple stages of malaria parasite growth, there is an extensive research in the field of new therapeutics development. This doctoral dissertation presents synthesis of new derivatives of the known 4-aminoquinoline pharmacophore for evaluation of their antimalarial activity at various stages of the parasite life cycle. The compound 38 (MVNP001) showed excellent activity against both erythrocytic and exoerythrocytic stages, and moderate activity against late stage gametocytes in vitro. Moreover, derivative 38 (MVNP001) proved to be non-toxic in host toxicity studies in vivo, both in mice and zebrafish. The evaluation of antimalarial activity in mice showed that compound 38 (MVNP001) prolonged survival of infected mice twice in comparison to untreated infected animals. In addition, compound 38 (MVNP001) showed significant antitumor activity against human breast cancer ce
...
ll lines, MCF-7 and MDA-MB-231 in vitro, as well as in embryonic zebrafish xenograft assay of human cancer development with anti-angiogenic potential. The results obtained during investigation of antimalarial and especially antitumor activity using embryonic zebrafish xenograft assay of derivative 38 (MVNP001), clearly emphasizes the importance of further research on pharmacological properties of this drug.New benzothiazole derivatives were also synthesized and their antiproliferative activity was evaluated against malignant cells in vitro. It is shown that the most potent compounds against MCF-7 human breast cancer cell line induced apoptosis caused by cell cycle arrest in G2/M phase. Along with apoptosis induction, new benzothiazoles reduced intracellular ROS level. Benzothiazole carbamates, the most potent inhibitors of NT2/D1 human teratocarcinoma cell line growth, affected cell adhesion leading to apoptosis. Reduction in cell ability to migrate and invade, indicated possible antimetastatic potential.
Keywords:
aminohinolini / aminoquinolines / antimalarials / Plasmodium falciparum / benzothiazole / tumor / inhibitors of proliferation / apoptosis / xenograft / antimalarici / Plasmodium falciparum / benzotiazol / tumor / inhibitori proliferacije / apoptoza / ksenograft
Source:
Универзитет у Београду, 2019
Publisher:
Универзитет у Београду, Хемијски факултет
Funding / projects: