Changes in Allergenicity of Ovalbumin in Vitro and in Vivo on Conjugation with Quercetin
Authors
Zhang, Tingting
Hu, Zongyi
Cheng, Yongwei
Xu, Haoxie
Ćirković-Veličković, Tanja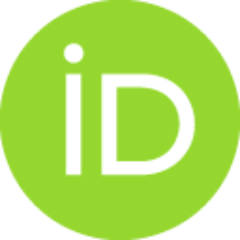 He, Kan
Sun, Fan
He, Zhendan
Liu, Zhigang
Wu, Xuli
Article (Published version)

Abstract
A previous study demonstrated decreased allergenicity in vitro of some food allergens after conjugation with polyphenols. However, little is known about how polyphenol conjugation with food allergens affects in vivo allergenicity. We conjugated a well-known food allergen, ovalbumin (OVA), with quercetin (QUE) to assess the potential allergenicity of OVA in vitro and in vivo in a BALB/c mouse model. QUE could covalently conjugate with OVA and changed the protein structure, which might destroy and/or mask OVA epitopes. Conjugation with QUE decreased IgE binding properties and the release capacity of the conjugated OVA. In vivo, as compared with native protein, conjugation with QUE decreased the levels of IgE, IgG1, IgG, plasma histamine, and mast cell protease-1 (mMCP-1) on the surface of sensitized mast cells, along with decreased FcϵRI+ and c-kit+ expression. The levels of Th2-related cytokines (IL-4, IL-5, IL-13) decreased and that of a Th1-related cytokine (IFN-Î) increased slightly,
...
which suggests that conjugation with QUE modulated the imbalance of the Th1/Th2 immune response. Conjugation of OVA with QUE could reduce OVA allergenicity in vitro and in vivo, which could provide information for reducing food allergenicity by conjugation with polyphenols. Copyright © 2020 American Chemical Society.
Keywords:
allergenicity / conjugation / mouse model / OVA / quercetin
Source:
Journal of Agricultural and Food Chemistry, 2020, 68, 13, 4027-4035
Publisher:
American Chemical Society
Funding / projects:
Innovation Project of the Universities in Guangdong Province (2018KTSCX192).
Program of Guangdong Province (2019B020213001).
Medical Technological Research Funding of Guangdong Province (B2018041).
Research Funding of Shenzhen (JCYJ20170818143841444 and JCYJ201803053000708).