Oxidation products of hyperforin from Hypericum perforatum
Authors
Trifunović, Snežana S.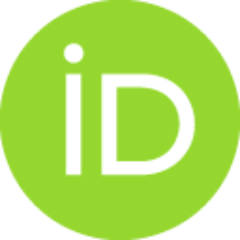 Vajs, Vlatka
Macura, S.
Juranić, N.
Djarmati, Z
Jankov, Ratko M.
Milosavljevic, S
Article (Published version)

Abstract
The isolation of two oxidation products of hyperforin from the aerial parts of Hypericum perforatum and their structure determination by means of 2D NMR methods is reported. The products had the same 1-(2-methyl-1-oxopropyl)-2,12-dioxo-3,10 beta-bis(3-methyl-2-butenyl)-11 beta-methyl-11 alpha-(4-methyl-3-pentenyl)-5-oxatricyclo[6.3.1.0(4.8)]-3-dodecene skeleton. In addition, one of them, with the same number of carbons as hyperforin (C35H52O5), contained a 1-methyl-1-hydroxyethyl group in the 6 beta-position, whereas the other compound (a hemiacetal, C32H46O5), presumably a degradation product of hyperforin, exhibited a 6-hydroxy function. The latter was an inseparable mixture of 6 alpha- and 6 beta-hydroxy epimers undergoing (according to phase sensitive NOESY) mutual :interconversion. (C) 1998 Elsevier Science Ltd. All rights reserved.
Keywords:
Hypericum perforatum / Hypericaceae / supercritical CO2 fractionation / oxidized hyperforins
Source:
Phytochemistry, 1998, 49, 5, 1305-1310
Publisher:
Pergamon-Elsevier Science Ltd, Oxford