Synthesis, structure, spectroscopic studies and magnetic properties of Cu2N2O4-, Cu2N2O2(S2)-, Cu2N2S4-chromophores based on aminomethylene derivatives of pyrazole-5-one(thione)
Authors
Uraev, Ali I.
Nefedov, Sergey E.
Lyssenko, Konstantin A.
Vlasenko, Valery G.
Ikorskii, Vladimir N.
Garnovskii, Dmitrii A.
Makarova, Nadezhda I.
Levchenkov, Sergey I.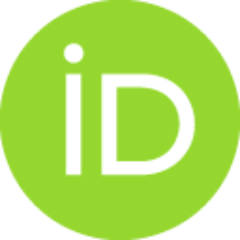 Shcherbakov, Igor N.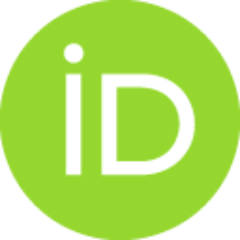 Milenković, Milica R.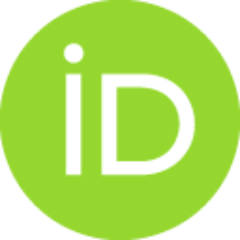 Borodkin, Gennadii S.
Article (Published version)

Abstract
The aminomethylene derivatives of pyrazole-5-one (6) and pyrazole-5-thione (7) were synthesized in the reaction of 2-aminophenol (4) with corresponding 1-phenyl-3-methyl-5-X-pyrazole-4-carbaldehyde (1, X = hydroxy) or (2, X = sulfanyl). Reaction of 2-aminobenzenethiol (5) with 1-R-3-methyl-5-sulfanyl-pyrazole-4-carbaldehydes (2, R = phenyl and 3, R = isopropyl) results in the formation of disulfide compounds 8 and 9. The structures of compounds 6–9 were determined by IR and NMR spectroscopy and elemental analysis. The reaction of each ligand 6–9 with copper(II) acetate monohydrate in ethanol resulted in dinuclear metal-chelates with Cu2N2O4, Cu2N2O2S2, Cu2N2S4 chromophores. All complexes were characterized with C, H, N elemental analysis, FT-IR, ESR and X-ray absorption spectroscopy. The structures of the complexes 11 and 13 were determined by X-ray single-crystal diffraction. The variable-temperature magnetic susceptibility measurements in the 2–300 K temperature range were performed
...
and the influence of the type of bridging atoms on the magnetic and spectral properties was discussed. The nature of magnetic and spectral properties of the copper chelates was analyzed using DFT quantum-chemical calculations within broken-symmetry and time dependent (TD DFT) approximations, correspondingly.
Keywords:
Dinuclear complexes of copper(II) / Disulfides of pyrazole-5-thione / EXAFS / Magnetochemical measurements / Single X-ray diffraction / Tridentate aminomethylene derivatives of pyrazole-5-one(thione) / UV–Vis
Source:
Polyhedron, 2020, 188, 114623-
Projects:
State Assignment in the field of scientific activity of Russian Federation (initiative research - project № 4.6088.2017/8.9)