Antidotal Potency of the Novel, Structurally Different Adsorbents in Rats Acutely Intoxicated with the T-2 Toxin
Authors
Jaćević, Vesna
Dumanović, Jelena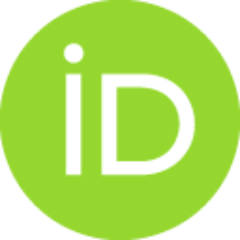 Lazarević, Miodrag
Nepovimova, Eugenie
Resanović, Radmila
Milovanović, Zoran
Wu, Qinghua
Kuča, Kamil
Article (Published version)

Abstract
In this paper, the potential antidote efficacy of commercially available formulations of various feed additives such as Minazel-Plus®, Mycosorb®, and Mycofix® was considered by recording their incidence on general health, body weight, and food and water intake, as well as through histopathology and semiquantitative analysis of gastric alterations in Wistar rats treated with the T-2 toxin in a single-dose regimen of 1.67 mg/kg p.o. (1 LD50) for 4 weeks. As an organic adsorbent, Mycosorb® successfully antagonized acute lethal incidence of the T-2 toxin (protective index (PI) = 2.25; p < 0.05 vs. T-2 toxin), and had adverse effects on body weight gain as well as food and water intake during the research (p < 0.001). However, the protective efficacy of the other two food additives was significantly lower (p < 0.05). Treatment with Mycosorb® significantly reduced the severity of gastric damage, which was not the case when the other two adsorbents were used. Our
...
results suggest that Mycosorb® is a much better adsorbent for preventing the adverse impact of the T-2 toxin as well as its toxic metabolites compared with Minazel-plus® or Mycofix-plus®, and it almost completely suppresses its acute toxic effects and cytotoxic potential on the gastric epithelial, glandular, and vascular endothelial cells.
Keywords:
adsorbents / antidote / rats / T-2 toxin
Source:
Toxins, 2020, 12, 10, 643-
Projects:
The University of Hradec Kralove (Faculty of Science VT2019-2021), Czech Republic.
National Natural Science Foundation of China (grant no. 31972741) supported this work.
The Medical Faculty of the Military Medical Academy.
University of Defence in Belgrade, Republic of Serbia (MFVMA/04/20-22.