Educational Structure of Employees in Serbian Academic Libraries
Authors
Stošić, Anđela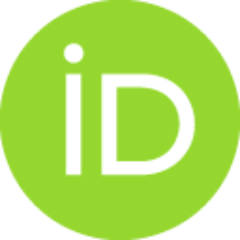 Đorđević, Ana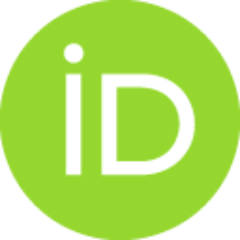 Article (Published version)

Abstract
The paper analyzes the structure of employees in libraries attached to higher education institutions of the Republicof Serbia. Data on the level and profile of employee education for 2018 and 2013 were obtained from the LibraryNetwork of Serbia database. They show that in university libraries, highly educated employees make up 63% of thetotal number of employees. In the rest of the libraries that belong to the higher education institutions, which aremostly libraries with one employee, there are more of them (77%). Based on the data for 2018, considering the highereducation institution in which they work, and the faculty they graduated from, the librarians of the libraries thatbelong to the higher education institutions are classified into three groups: the first group consists of LIS graduates(7.23%), the second group includes librarians working in libraries of higher education units whose funds refer toscientific fields that they themselves studied (40%), while the third group include
...
s librarians who are neither LISgraduates nor educated in the field for which the library is intended (53%). University libraries submit data on theeducational profile of their employees irregularly, which has made the research of the professional structure oflibrarians in these institutions impossible.
У раду се анализира структура запослених у универзитетским и високошколским библиотекама Републике Србије. Подаци о степену и профилу образовања радника за 2018. и 2013. годину добијени су из базе Мрежа библиотека Србије. Они показују да у универзитетским библиотекама високообразовани посленици чине 63% укупног броја радника. У високошколским библиотекама, које су у великом броју случајева библиотеке са једним запосленим, процентуално их је више, тачније 77%. Библиотекари високошколских библиотека у 2018. години су, с обзиром на високошколску установу у којој раде, завршени факултет и смер на том факултету, сврстани у три групе: прву чине они који имају диплому из области библиотекарства и информатике (7,23%), у другој су библиотекари који раде у библиотеци високошколске јединице чији се фонд односи на научне области које су и сами студирали (40%), док трећој групи припадају библиотекари чије образовање није из области библиотекарства и информатике, нити из области којима је библиотека
...
намењена (53%). Универзитетске библиотеке несавесно достављају податке о образовном профилу својих запослених те се за њих није могла урадити никаква анализа, нити сазнати колико је библиотекара са дипломом из библиотечко- информационих наука.
Keywords:
academic libraries / educational structure of employees / librarians / education / LIS departments / Republic of Serbia
Source:
Čitalište: The Scientific Journal on Theory and Practice of Librarianship, 2020, 19, 37, 3-11