Struktura i funkcija proteina mleka modifikovanih u Majarovoj reakciji
Structure and function of milk proteins modified in Maillard reaction
Authors
Peruško, Marija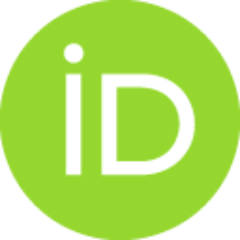 Contributors
Ćirković-Veličković, Tanja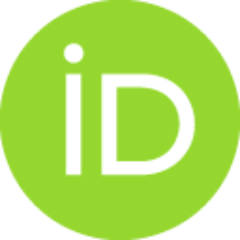 Stanić-Vučinić, Dragana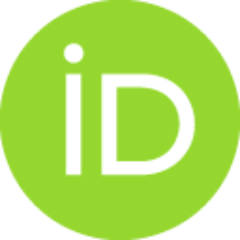 Ferjančić, Zorana
Radosavljević, Jelena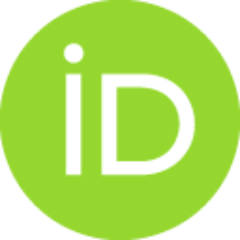 Stojanović, Marijana M.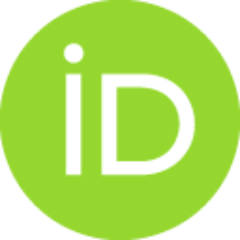 Doctoral thesis (Published version)

Abstract
Majarova reakcija (MR) je spontana reakcija izmeĊu karbonilne i amino grupe iod velikog je znaĉaja u hemiji hrane. Proteini modifikovani u MR imaju poboljšanetehno-funkcionalne osobine i nalaze primenu u prehrambenoj industriji. TakoĊe,strukture Majarovih proizvoda modifikovanih proteina imaju brojne efekte naalergenost proteina hrane.Predmet rada ove disertacije bilo je ispitivanje efekata MR indukovaneultrazvukom ili sušenjem raspršivanjem na fiziĉko-hemijske i tehno-funkcionalneosobine kravlje surutke i kamiljeg mleka, kao i efekata intenzivnog glikovanja u MR naimunološke osobine glavnog alergena kravljeg mleka, β-laktoglobulina (BLG).Kombinovana primena ultrazvuka i makromolekulskog nagomilavanja jeznaĉajnije ubrzala MR i glikovanje proteina nego sam ultrazvuĉni tretman.Makromolekulsko nagomilavanje, preko ubrzavanja MR, povećava oksidativnepromene na proteinima i formiranje struktura sliĉnih amiloidima. Visoko glikovaniproteini surutke su pokazali poboljšanu rastvorljivost u širo
...
kom pH i temperaturnomopsegu, kao i povećanu antioksidativnu moć.U kamiljem mleku u prahu sušenom raspršivanjem više temperature (230 °C –250 °C) su rezultirale većim stepenom MR u odnosu na niže temperature sušenja (190°C – 210 °C). Poboljšanje tehno-funkcionalnih osobina proteina kamiljeg mleka uprahu, kao što su antioksidativna moć i rastvorljivost, je pozitivno koreliralo sastepenom MR.Glikovanje BLG u MR, dovelo je do njegovog smanjenog transporta kroz modelsistem intestinalne barijere, povećanog preuzimanja od strane dendritskih ćelija,smanjenog luĉenja citokina u mešovitoj kulturi dendritskih ćelija sa CD4+ T-ćelijama, ido smanjene aktivacije bazofila, ukazujući da modifikovanje BLG u MR znaĉajnomenja njegovu sudbinu u procesima koji odreĊuju alergenost proteina mleka.
Maillard reaction (MR) is a spontaneous reaction between carbonil and aminogroup, and it is of high importance in food chemistry. Proteins modified in MR possessimproved techno-functional properties and they have application in food industry. MRproducts of food proteins exert numerous effects on food proteins allergenicity.The subject of this doctoral dissertation was to examine the effects of MRinduced by ultrasound or spray-drying on phisyco-chemical and techno-functionalproperties of cow whey proteins and camel milk proteins, as well as the effects of MRon immunologic properties of major cow milk allergen, β-lactoglobulin (BLG).Combined application of ultrasound and macromolecular crowding enhancedMR to a greater extent than ultrasound treatment alone. Macromolecular crowdingindirectly, by enhancing MR, intensified oxidative modifications of whey proteins andformation of amyloid-like structures. Highly glycated proteins exhibited improvedsolubility in wide pH range, thermal stabilit
...
y and antioxidative power.Upon spray-drying treatment of camel milk, higher temperatures (230 °C – 250°C) induced higher degree of MR compared to lower drying temperatures (190 °C – 210°C). Improvement of techno-functional properties of camel milk proteins, such asantioxidative power and solubility, strongly correlated with the degree of MR.Intensive glycation of BLG in MR reduced its transport through the modelsystem of intestinal barrier, increased uptake by dendritic cells and decreased cytokineproduction in dendritic cells/CD4+ T-cells coculture, as well as reduced basophilactivation, indicating that modification of BLG in MR alters its fate in processescrucially involved in allergenicity of milk proteins.
Keywords:
Proteini mleka / Milk proteins / alergeni mleka / kravlje mleko / kamilje mleko / Majarova reakcija / ultrazvuĉni tretman / uslovi makromolekulskog nagomilavanja / tretman sušenja raspršivanjem / milk allergens / cow milk / camel milk / Maillard reaction / sonification / macromolecular crowding / spray-drying
Source:
Универзитет у Београду, 2019
Publisher:
Универзитет у Београду, Хемијски факултет
Funding / projects: