New psychoactive substances in several European populations assessed by wastewater-based epidemiology
Authors
Castiglioni, Sara
Salgueiro-González, Noelia
Bijlsma, Lubertus
Celma, Alberto
Gracia-Lor, Emma
Beldean-Galea, Mihail Simion
Mackuľak, Tomáš
Emke, Erik
Heath, Ester
Kasprzyk-Hordern, Barbara
Petković, Anđelka
Poretti, Francesco
Rangelov, Jeliaz
Santos, Miguel M.
Sremački, Maja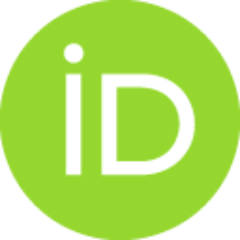 Styszko, Katarzyna
Hernández, Felix
Zuccato, Ettore
Article (Published version)

Abstract
Wastewater-based epidemiology (WBE) can be a useful tool to face some of the existing challenges in monitoring the use of new psychoactive substances (NPS), as it can provide objective and updated information. This Europe-wide study aimed to verify the suitability of WBE for investigating the use of NPS. Selected NPS were monitored in urban wastewater by high performance liquid chromatography tandem mass spectrometry (HPLC-MS/MS). The main classical illicit drugs were monitored in the same samples to compare their levels with those of NPS. Raw composite wastewater samples were collected in 2016 and 2017 in 14 European countries (22 cities) following best practice sampling protocols. Methcathinone was most frequent (>65% of the cities), followed by mephedrone (>25% of the cities), and only mephedrone, methcathinone and methylone were found in both years. This study depicts the use of NPS in Europe, confirming that it is much lower than the use of classical drugs. WBE proved able to asse
...
ss the qualitative and quantitative spatial and temporal profiles of NPS use. The results show the changeable nature of the NPS market and the importance of large WBE monitoring campaigns for selected priority NPS. WBE is valuable for complementing epidemiological studies to follow rapidly changing profiles of use of drugs.
Keywords:
Europe / monitoring / new psychoactive substances / spatial and temporal trends / Urban wastewater / use profiles
Source:
Water Research, 2021, 195, 116983-
Projects:
Spanish Ministry of Economy and Competitiveness(BES-2016-076914)
MINECO (Project CTQ2015-65603-P)
Research Group of Excellence (Prometeo 2019/040)
European Commission [grant HOME/2014/JDRUG/AG/DRUG/7086 - NPS-Euronet]
AGH UST grant 16.16.210.476 subsidy of the Ministry of Science and Higher Education