Supplementary data for the article: Bayram, N. E.; Gercek, Y. C.; Çelik, S.; Mayda, N.; Kostić, A. Ž.; Dramićanin, A. M.; Özkök, A. Phenolic and Free Amino Acid Profiles of Bee Bread and Bee Pollen with the Same Botanical Origin – Similarities and Differences. Arabian Journal of Chemistry 2021, 14 (3), 103004. https://doi.org/10.1016/j.arabjc.2021.103004.
Authors
Bayram, Nesrin Ecem
Gercek, Yusuf Can
Çelik, Saffet
Mayda, Nazlı
Kostić, Aleksandar Ž.
Dramićanin, Aleksandra M.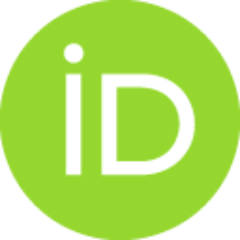 Özkök, Aslı
Dataset (Published version)

Keywords:
Amino acids / Bee bread / Bee pollen / Chemical analysis / PCA analysis / Phenolic compounds
Source:
Arabian Journal of Chemistry, 2021
Funding / projects:
Hacettepe University (FHD-2018-16748)
Related info: