Biodegradation of oil-type pollutants in Danube alluvial sediments (Yugoslavia)
Authors
Jovančićević, Branimir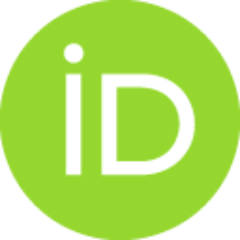 Polić, Predrag S.
Vitorović, Dragomir K.
Scheeder, G
Teschner, M
Wehner, H
Article (Published version)

Abstract
The fate of oil-type pollutants in ground waters from the Danube River (Yugoslavia) alluvion tin the area of an oil refinery) was being surveyed during a long period of time. Based on detailed analyses of extracts (group composition, GC analysis of n-alkanes and isoprenoid aliphatic alkanes, and GC-MS analysis of polycyclic alkanes) isolated from the ground water samples taken five times from the same borehole during a period of approximately two years (beginning with the winter '97/'98 up to the winter '00), gradual but intensive microbiological degradation of oil-type pollutants has been asserted. However, following an almost complete degradation of,,crude oil" n-alkanes, formation of ,,new" n-alkanes was observed in the examined ground waters. The distribution of newly formed n-alkanes suggested that they most probably represent a product of metabolic processes of micro-organisms which might have participated hi the degradation of hydrocarbons originating from oil-type pollutants.
Keywords:
alluvial ground waters / oil-type pollutants / biodegradation / n-alkanes / steranes / triterpanes
Source:
Fresenius Environmental Bulletin, 2001, 10, 2, 178-182
Publisher:
Inst Lebensmitteltechnologie Analytische Chemie, Freising-Weihenstephan