In vitro and in vivo evaluation of fluorinated indanone derivatives as potential positron emission tomography agents for the imaging of monoamine oxidase B in the brain
Authors
Dukić-Stefanović, Slađana
Hang Lai, Thu
Toussaint, Magali
Clauß, Oliver
Jevtić, Ivana I.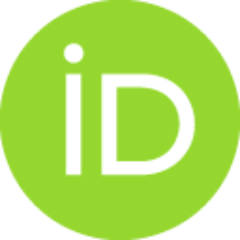 Penjišević, Jelena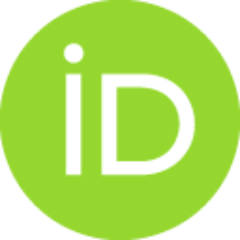 Andrić, Deana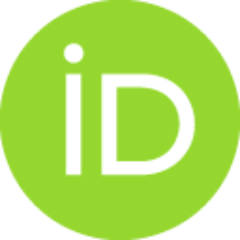 Ludwig, Friedrich-Alexander
Gündel, Daniel
Deuther-Conrad, Winnie
Kostić-Rajačić, Slađana V.
Brust, Peter
Teodoro, Rodrigo
Article (Published version)

Abstract
Monoamine oxidases (MAOs) play a key role in the metabolism of major monoamine neurotransmitters. In particular, the upregulation of MAO-B in Parkinson's disease, Alzheimer's disease and cancer augmented the development of selective MAO-B inhibitors for diagnostic and therapeutic purposes, such as the anti-parkinsonian MAO-B irreversible binder l-deprenyl (Selegiline®). Herein we report on the synthesis of novel fluorinated indanone derivatives for PET imaging of MAO-B in the brain. Out of our series, the derivatives 6, 8, 9 and 13 are amongst the most affine and selective ligands for MAO-B reported so far. For the derivative 6-((3-fluorobenzyl)oxy)-2,3-dihydro-1H-inden-1-one (6) exhibiting an outstanding affinity (Ki MAO-B = 6 nM), an automated copper-mediated radiofluorination starting from the pinacol boronic ester 17 is described. An in vitro screening in different species revealed a MAO-B region-specific accumulation of [18F]6 in rats and piglets in comparison to L-[3H]deprenyl. T
...
he pre-clinical in vivo assessment of [18F]6 in mice demonstrated the potential of indanones to readily cross the blood–brain barrier. Nonetheless, parallel in vivo metabolism studies indicated the presence of blood–brain barrier metabolites, thus arguing for further structural modifications. With the matching analytical profiles of the radiometabolite analysis from the in vitro liver microsome studies and the in vivo evaluation, the structure's elucidation of the blood–brain barrier penetrant radiometabolites is possible and will serve as basis for the development of new indanone derivatives suitable for the PET imaging of MAO-B.
Keywords:
Copper-mediated radiofluorination / Fluorine-18 / Indanone derivatives / MAO-B / PET tracers
Source:
Bioorganic & Medicinal Chemistry Letters, 2021, 48, 128254-
Funding / projects:
DAAD (grant No.57391403) within the Bilateral project "Development of new fluorinated radioligands for PET imaging of monoamine oxidase B (MAO-B)".