Pygidial glands of three ground beetle taxa (Insecta, Coleoptera, Carabidae): a study on their morphology and chemical composition of their secretions
Authors
Vranić, Sofija
Vesović, Nikola
Vujisić, Ljubodrag V.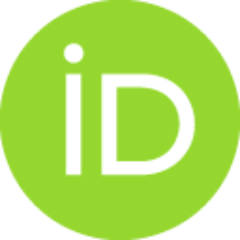 Pavlović, Danica
Pantelić, Dejan
Todosijević, Marina
Ćurčić, Srećko
Article (Published version)

Abstract
Morphology of the pygidial glands and chemical compositions of their secretion were analysed in the adults of three selected ground beetle taxa. Secretions of pygidial glands of Cychrus (Cychrus) semigranosus, Patrobus atrorufus and Pterostichus (Platysma) niger were chemically tested. Additionally, pygidial glands of the latter two species were investigated using bright-field microscopy and nonlinear microscopy and morphological features of the glands were described in detail. Both C. (C.) semigranosus and P. atrorufus were studied for the first time in terms of chemical ecology, while the latter species was analysed for the first time in terms of pygidial gland morphology. Altogether, eight compounds were detected in the dichloromethane extracts of the pygidial gland secretions of the three ground beetle taxa analysed. The simplest secretion mixtures were present in C. (C.) semigranosus and P. atrorufus (with two compounds each), while the extract of P. (P.) niger contained five comp
...
ounds. The presence of 1-tetradecanol in the secretion of P. (P.) niger represents the first finding of this compound from the pygidial gland secretion extracts of ground beetles.
Keywords:
gas chromatography-mass spectrometry / ground beetles / morphology / nonlinear microscopy / pygidial glands
Source:
Zoology, 2021, 148, 125948-
Funding / projects: