Human health risks and benefits assessment based on OCPs, PCBs, toxic elements and fatty acids in the pelagic fish species from the Adriatic Sea
Authors
Milićević, Tijana
Herceg Romanić, Snježana
Popović, Aleksandar R.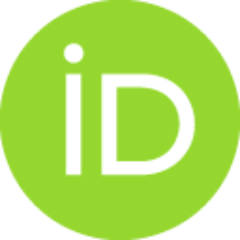 Mustać, Bosiljka
Đinović-Stojanović, Jasna
Jovanović, Gordana
Relić, Dubravka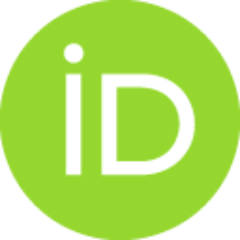 Article (Published version)

Abstract
Benefits and risks of the fish consumption should be assessed to balance the ingestion of healthy omega-3 fatty acids and adverse chemicals. Persistent organic pollutants-POPs (organochlorine pesticides-OCPs and polychlorinated biphenyls-PCB), macro- and micro-elements and fatty acid contents were determined in six fish species from the Adriatic Sea to assess health risks for consumers (worst-case scenario, diseases development risks and benefit-risk). 16 element, 24 POPs and 14 fatty acid contents were determined in six pelagic species which can be used in human diet. Element concentrations were determined by inductively coupled plasma mass spectrometry (ICP-MS), POPs by high-resolution gas chromatography and fatty acid content by gas–liquid chromatography. Diet based on chub mackerel and round sardinella showed lower daily intake (DI) of POPs and highest DI of essential omega-3 fatty acids than other investigated species. Lower ingestion of toxic elements can be observed by consuming
...
anchovy and round sardinella. Based on POP concentrations, there was not observed non-carcinogenic (HI) nor carcinogenic (CR) risks for consumers. Based on element concentrations, there was low HI (0.1 ≥ HI ≥ 1), while the maximum HIs and outlier values (horse mackerel and anchovy samples) implied the presence of HI (HI > 1). The most significant contributor to total non-carcinogenic and carcinogenic risks was inorganic arsenic (inorganic As). Acceptable CR for consumers was assessed, but maximum CR for consumers of horse mackerel and anchovy (CR ≥ 1 × 10–6) showed adverse effects on human health. There were low HIs for developing cardiovascular, nervous, and reproductive diseases, and maximum HIs were higher than 1. Acceptable (1 × 10−4≥CR ≥ 1 × 10−6) risks were observed for developing cancer of nervous system and reproductive organs. Among investigated fish samples, those with higher ƩBR (benefit-risks) and BR for arsenic (As) than median value have a higher risk than benefits in the human diet.
Keywords:
Benefit-risk / Fatty acids / Fish / Non-carcinogenic risk and carcinogenic risk / Specific risks / Toxic pollutants
Source:
Chemosphere, 2022, 287, 132068-
Funding / projects:
Croatian Science Foundation, Croatia (Project OPENTOX, No. 8366).
Project "Persistent Organic Pollutants - Environmental Impact Assessment and Stability of Human Genetic Material" at Institute for Medical Research and Occupational Health- Zagreb.
Institute of Physics Belgrade (document number: 0801–116/1).
Ministry of Education, Science and Technological Development, Republic of Serbia, Grant no. 200168 (University of Belgrade, Faculty of Chemistry) (RS-200168)
Ministry of Education and Science of the Republic of Serbia (contract number: 451- 03-1338/2020–14) for postdoctoral investigation for Dr. Tijana Milićević.
Bilateral contract between Institute of Physics and Institute for Medical Research and Occupational Health (337-00-205/2019–09/22).